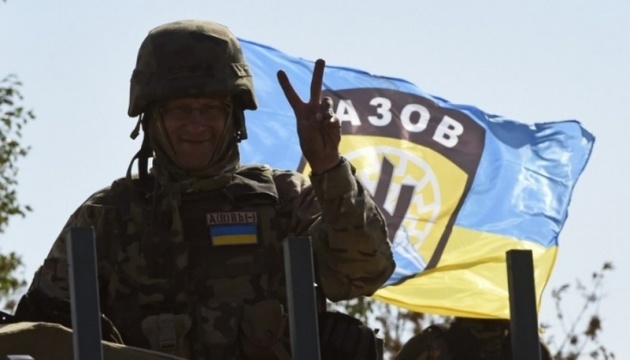 Azov Regiment destroys three enemy tanks, over 60 infantry soldiers in Mariupol
Fighters of the Azov Regiment on Wednesday destroyed three enemy tanks and 64 Russian infantry soldiers in Mariupol.
The Azov Regiment reported this on Telegram, Ukrinform reports.
"The battle for Ukrainian Mariupol continues. Fighters of the Azov Regiment today destroyed three tanks and more than 64 soldiers of enemy infantry, including the special forces of the GRU [Main Intelligence Directorate] of the Russian Federation," the statement said.
Heavy fighting continues in Mariupol. Half of the city is controlled by Russian invaders, with fighting taking place directly in the streets. As of March 27, according to preliminary data from the city mayor Vadym Boichenko, almost 5,000 people, including about 210 children, were killed in Mariupol during the Russian siege.