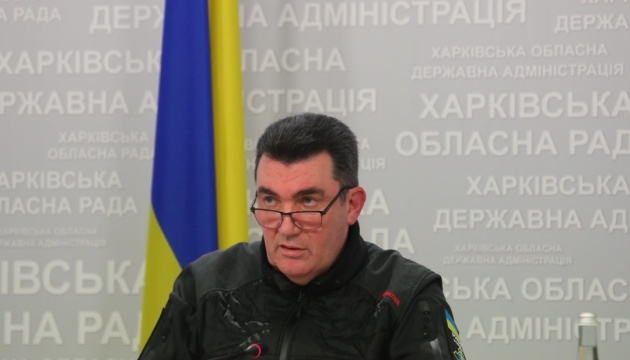 Danilov: Russia redeploying troops from Kyiv, Chernihiv direction to east
Russia redeploys its troops in Kyiv and Chernihiv directions, and some enemy units are moving towards eastern Ukraine.
"Some of personnel, who were in Chernihiv and Kyiv directions, are being redeployed. Some of them appear in Kharkiv direction and in Donetsk direction. There, the enemy is now strengthening its groups in order to try to increase the pressure on our boys and girls who defend our country in Kharkiv, Donetsk, and Luhansk regions," Secretary of the National Security and Defense Council of Ukraine Oleksiy Danilov said during the nationwide telethon, an Ukrinform correspondent reports.
He also noted that Russia was now gathering mercenaries from around the world for the war in Ukraine.
"I can say that our intelligence is clearly following where these groups are coming from. Moreover, we have a large amount of information about who exactly is part of these groups. We have repeatedly said that all those, who come to our land to kill our citizens, would be punished definitely," Danilov said.
On March 29, after the round of talks between the Ukrainian and Russian delegations in Istanbul, head of the Russian delegation Vladimir Medinsky said that the Russian army would scale back the offensive in Chernihiv and Kyiv directions.
Commenting on those statements, the United States said that any movement of Russian forces from around Kyiv would constitute a "redeployment, not a withdrawal."
ol