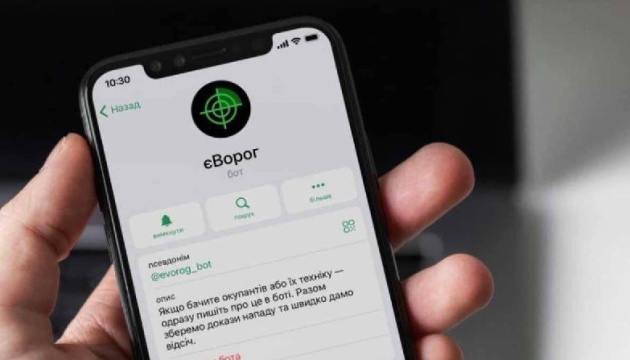 More than 200,000 Ukrainians join chatbot to spot enemy forces
Since the onset of the Russian invasion of Ukraine, more than 200,000 Ukrainians have used the e-Voroh (e-Enemy) chatbot, launched by the Ukrainian government, to help the Army locate and engage the occupation forces.
That's according to the Patrol Police, Ukrinform reports.
"Since the beginning of the offensive, more than 200,000 Ukrainians have used the e-Voroh chatbot to report the location of Russian soldiers and their equipment. These real-time reports have helped Ukrainian defenders annihilate a large number of occupiers," the statement said.
On February 24, on the instructions of Russian President Putin, Russian troops began a full-scale invasion of Ukraine. Russian forces have been shelling and bombing key infrastructure and residential areas of Ukrainian cities and villages, using artillery, rockets, and missiles.
The whole nation rose up to fight off the invaders; the Armed Forces and the Territorial Defense stalled the enemy's offensive and inflicted heavy losses on the occupiers.