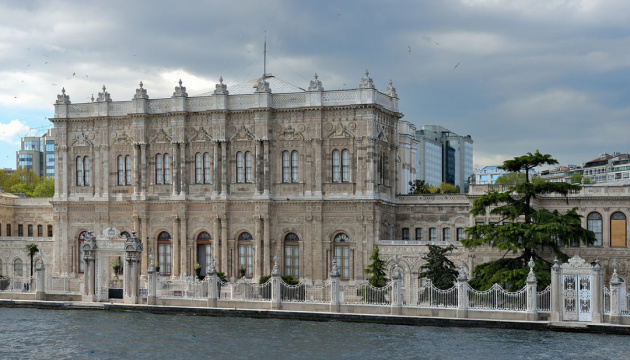 Ukrainian, Russian delegations to hold talks at Dolmabahce Palace in Istanbul
Ukrainian-Russian talks will be held tomorrow at the Dolmabahce Palace in Istanbul.
According to an Ukrinform correspondent, the meeting is expected to start at 10:30.
Before the talks, the negotiating teams from Ukraine and Russia will meet with Turkish President Recep Tayyip Erdogan.
The negotiating teams will meet behind closed doors in the office of the Turkish president at the Dolmabahce Palace.
According to Turkish media, the Russian delegation arrived in Istanbul at about 16:00 on Monday.
On February 24, Russian President Putin launched an all-out invasion of Ukraine. The Ukrainian Armed Forces, territorial defense units and all people of Ukraine stood up against the invaders and inflict significant losses on invading Russian forces.
The Ukrainian and Russian delegations continue to hold negotiations.
Mykhailo Podoliak, an adviser to the head of the Ukrainian President's Office, said the Ukrainian delegation's position in the talks remains unchanged, which includes a ceasefire, the withdrawal of troops and strict security guarantees.
Photo: Wolfgang Moroder