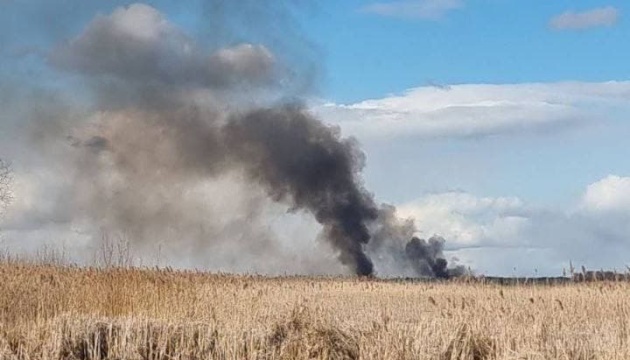 Air Force destroys 4 enemy planes, 1 helicopter, 2 cruise missiles
Over the past 24 hours, the Air Force of the Armed Forces of Ukraine shot down four Russian planes, one helicopter, two drones, and two cruise missiles.
"March 27 at first seemed relatively calm in the air. However, one plane, probably a Su-34 fighter-bomber, was shot down in Kharkiv region in the morning, and a helicopter and UAVs of Russian invaders were shot down in Kyiv region," the Air Force Command of the Armed Forces of Ukraine posted on Facebook, Ukrinform reports.
"The situation escalated closer to 22:00 as air alerts roared across the country! The Russian occupiers carried out a massive air raid from the north of Kyiv region, where they lost three planes at once. The occupiers fired cruise missiles on several Ukrainian infrastructure facilities. Two missiles were shot down by air defense units," the Air Force Command added.
Air Force aircraft continue to hit ground targets, carrying out several air raids on enemy troops under the cover of fighters.
As Ukrinform reported, the Russian invaders gave up the offensive operations in Sumy region, trying to regroup and redeploy units to other areas.
ol