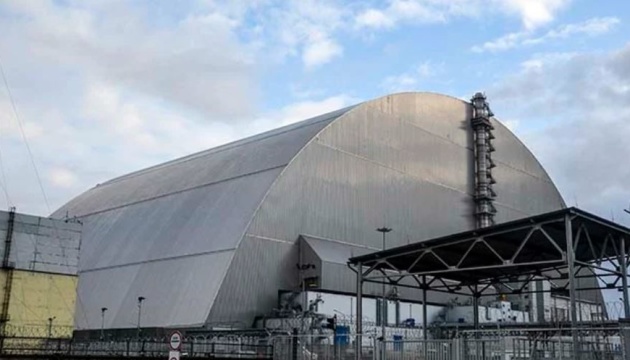 Russians keep tonnes of self-propelled rockets near Chornobyl NPP
In the Chornobyl zone, Russian invaders are increasingly often using old, poor-quality munitions with a high risk of self-detonation.
That's according to an operational update on the Russian invasion as of 18:00 on March 27.
"The Russian enemy continues to break the norms of International Humanitarian Law in the temporarily occupied territories of Ukraine, abducting and intimidating local Ukrainian residents, holding civilians hostage," the statement says.
In the settlements of Ivankiv and Orane, Kyiv region, due to obstructed logistics, Russian occupiers are asking locals for food, without resorting to aggression. No looting incidents were reported.
"The ongoing militarization of the Chornobyl Exclusion Zone by the Russian occupation forces seriously increases the risk of damage to the insulation structures erected over the NPP's Power Unit 4 after its 1986 explosion. Such damage will inevitably lead to a significant amount of radioactive dust reaching the atmosphere, contaminating not only Ukraine but also other European nations," the statement says.
"The Russian occupying forces ignore threats and warnings, continuing to transport and store significant amounts of munitions in the immediate vicinity of the Chornobyl Nuclear Power Plant," the General Staff notes.
"Dozens of tonnes of self-propelled rockets, howitzer artillery shells, and mortar munitions" are reported to be transported daily from the rear base located in the Naraulianski district, Gomel region of Belarus.
The transport corridor of the Russian invaders passes through the city of Prypiat a few hundred meters from the isolation facilities of the Chornobyl NPP. Ammunition is then stocked up in the town of Chornobyl, near Prypiat, which is also a short distance from the Chornobyl NPP.
In Chornobyl, the occupiers deployed a temporary command post of their Eastern Military District, as well as a command post of the 38th separate motorized rifle brigade of the Land Forces.
The Russian occupation forces are increasingly using obsolete, poor-quality munitions, intelligence says. "The 165th artillery brigade (Belogorsk, Amur region), which is part of the Russian occupational grouping of forces, has received permission to use such old and poor-quality munitions. This increases the risk of their self-detonation even during loading and shipment," the report says, adding that such incidents have been rather regular in the past.