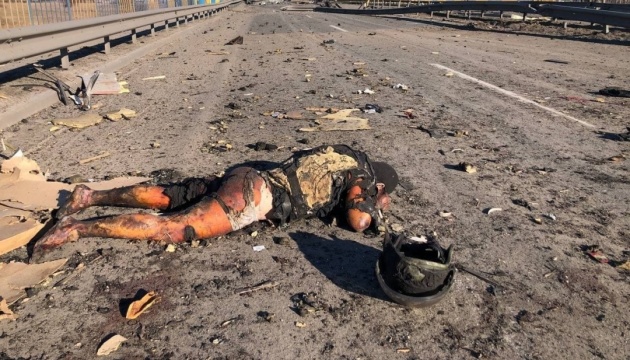 Up to 100 Russian WIAs admitted to hospitals in occupied Sevastopol daily
That's according to an operational update on the Russian invasion of Ukraine as of 06:00 on March 27, delivered by the Ukrainian Army's General Staff.
Throughout the month, the enemy suffered heavy losses. Despite this fact, their military-political leadership pursues its criminal activities in Ukraine, the report reads.
"According to available information, in the temporarily occupied territory of the Autonomous Republic of Crimea, an average of 50 to 100 wounded personnel are admitted to medical institutions in the city of Sevastopol every day," says the General Staff.
The moral and psychological condition of the enemy troops remains low, the report adds.
"Along the paths of movement of Russian military convoys across Belarus, there are many facts recorded where servicemen either sell fuel and food or swap them for alcohol," the General Staff notes.
The occupiers continue to terrorize and intimidate the local population in the temporarily occupied territories. There are many cases of looting and abductions.
In Donetsk and Luhansk operational areas, the Allied forces repulsed seven enemy attacks. Ukrainian soldiers destroyed eight tanks, eight armored vehicles, three other vehicles, and a mortar. The enemy's manpower losses are being verified.
The Air Force was used to cover troops and facilities. The strike aircraft dealt devastating blows to the designated targets.
As reported earlier, over the past day, the Air Force downed an enemy warplane, 12 UAVs of various types, and two cruise missiles.