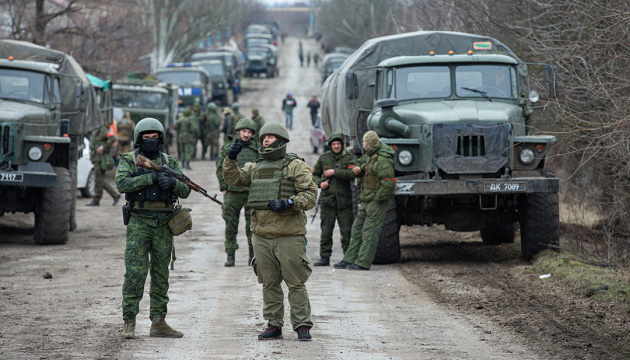 U.S. says Russia focusing on hostilities in eastern Ukraine
The United States assesses that Russia is prioritizing eastern Ukraine's Donbas, as opposed to Kyiv, in what could be an effort to build leverage in negotiations and cut off Ukrainian forces in the east from the rest of the country.
A senior U.S. defense official said this on Friday, Ukrinform reports, citing Reuters.
Russia said that the first phase of its military operation was mostly complete and it would focus on completely "liberating" Ukraine's eastern Donbas region.
The announcement appeared to indicate Moscow may be switching to more limited objectives after running into fierce Ukrainian resistance in a month of war.
The senior U.S. official suggested Russia's activities on the ground appeared broadly to back up Moscow's announcement.
"They are prioritizing it and we concur, our information would concur, with that," the official said, noting that Russian forces become more aggressive in the Donbas area.
For the first time, the official said, the United States had signs that Russia was looking to draw on its troops in Georgia to help in Ukraine.
It was unclear what their timeline was and where exactly they would go, but the official said it would not be surprising if they were sent into the Donbas region.