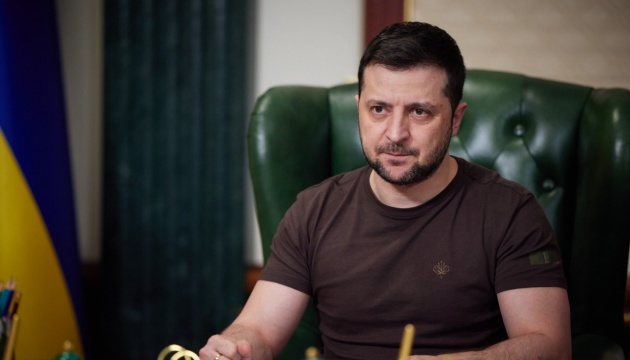 Sea will never be calm for invaders, even when there's no storm - Zelensky
The Ukrainian defenders have proved to the occupiers that the sea will never be calm for them, even when there is no storm.
That's according to Ukrainian President Volodymyr Zelensky, who delivered a video address to the nation on Friday, March 25.
"I am grateful to our defenders who showed the occupiers that the sea will not be calm for them even when there is no storm. Because there will be fire. As on those Russian ships that departed this week on the famous route from the port of Berdiansk," said Zelensky.
"I want to warn all traitors of Ukraine who sided with the enemy in Crimea years ago. You switched sides because you thought you would live better, right? Not because you want to repeat the tragic fate of your colleagues who died on those ships or somewhere else on land or at sea in Ukraine. Well, live. Stay as far away from our cities and our army as possible," the Ukrainian leader noted.
He went on to recall that the Russian military death toll in Ukraine has already exceeded 16,000.
"Among those killed are senior commanders. There have not been reports about the killed Russian colonels-general or admirals yet. But the commander of one of the occupying armies and deputy commander of the Black Sea Fleet are already there," the president stressed.
As Ukrinform reported earlier, the Ukrainian forces destroyed a Russian large landing ship that docked at the port of Berdiansk on the Sea of Azov.
Photo: Office of the Ukrainian President