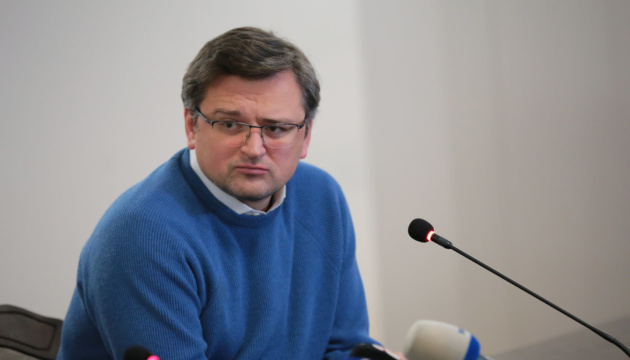 Belarusian army does not want to fight against Ukraine - Kuleba
Kyiv has made it very clear to Belarus that if their armed forces enter Ukrainian territory and start hostilities, they will be defeated.
Minister for Foreign Affairs of Ukraine Dmytro Kuleba said this during a telethon broadcast by Ukrainian TV channelі, an Ukrinform correspondent reported.
"We have communicated very simply and clearly to the Belarusian side that if their armed forces enter the territory of Ukraine, start any hostilities here, they will be ruthlessly destroyed, just as the Russian army is being destroyed. I think the last thing that should be of interest to Belarusians is that their children, brothers and husbands could die here for some absurd ideas of Putin and Lukashenko," said the head of Ukrainian diplomacy.
Kuleba added that according to some sources, the Belarusian army does not want and is not ready to fight against Ukraine.
As Ukrinform reported, according to the Ministry of Defense's Main Intelligence Directorate, Russian special services are trying to persuade the Belarusian military to take part in the war against Ukraine and offer $1,000-1,500 a month.
At the same time, according to another information, the Belarusian military plan to surrender if they are sent to Ukraine to take part in hostilities.
iy