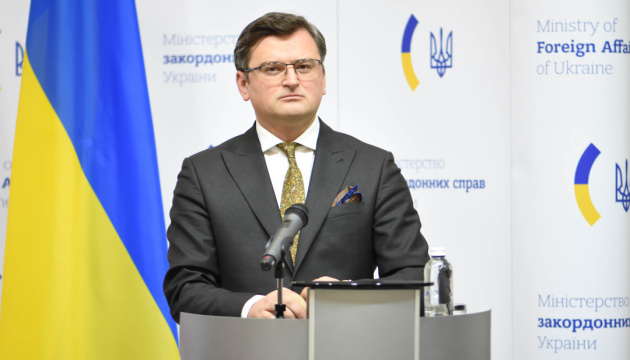 Kuleba not expecting breakthroughs at tomorrow's NATO summit
Ukrainian Foreign Minister Dmytro Kuleba has said he does not expect any breakthroughs at tomorrow's summit of NATO leaders, but Kyiv does not remove the issue of creating a no-fly zone over Ukraine from the agenda.
He said this during a telethon, according to an Ukrinform correspondent.
"No, unfortunately, I do not expect [any breakthroughs at the NATO summit] because I objectively assess the situation inside the alliance and its readiness for some tough, radical action. […] But we need to work, and there will definitely be a result, just over the course of time," Kuleba said.
He added that the Ukrainian delegation would not be present at the meeting.
Kuleba also noted that although a number of NATO countries, despite intimidation from Russia, have consistently supported Ukraine with practical action, Kyiv lacks support from the entire alliance.
He also stressed that Ukraine does not remove the issue of closing the sky from the agenda.
Photo: Ministry of Foreign Affairs of Ukraine