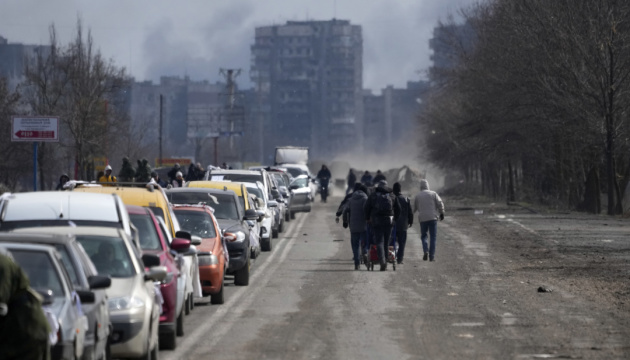 Almost 2,500 Mariupol residents evacuated from Berdiansk to Zaporizhia on March 23
Some 2,491 Mariupol residents, including 570 children, were evacuated from Berdiansk to Zaporizhia on March 23.
The press service of the Mariupol City Council said this in a statement released on Telegram, Ukrinform reports.
According to the statement, people used buses and private cars. Some 338 cars arrived in Zaporizhia today.
All evacuees were provided with the necessary medical care, food and accommodation for those in need.
The city council said that a total of almost 50,000 people had already been evacuated, of which more than 36,000 sought help from support centers in Zaporizhia.
Russian troops caused the worst humanitarian catastrophe in Mariupol. The invaders are bombing unarmed residents and blocking humanitarian aid.
Ukraine's Deputy Prime Minister Iryna Vereshchuk said that Russian troops had almost destroyed the city and that all civilians should be evacuated.
Photo: Stringer, Anadolu Agency