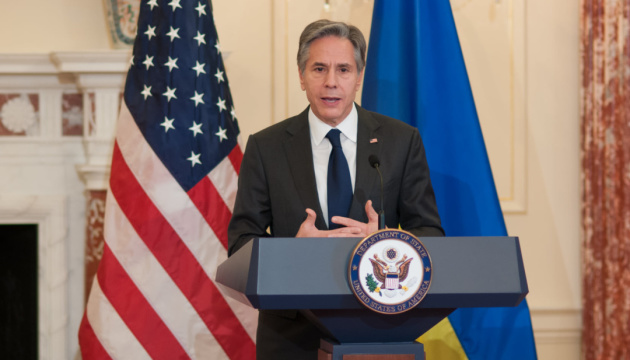 U.S. recognizes Russians' actions in Ukraine as war crime - Blinken
Based on the analysis of the facts gathered, the U.S. government has recognized the actions of the Russian Federation in Ukraine as a war crime.
That's according to a statement made by U.S. Secretary of State Antony Blinken, Ukrinform reports.
"Today, I can announce that, based on information currently available, the U.S. government assesses that members of Russia's forces have committed war crimes in Ukraine," he said.
Blinken stressed that this assessment is based on a careful review of available information from public and intelligence sources.
He also said that the U.S. government will continue to track reports of war crimes and will share information it gathers with allies, partners, and international institutions and organizations.
"We are committed to pursuing accountability using every tool available, including criminal prosecutions," he said.
On February 24, Russian President Vladimir Putin announced a full-scale invasion of Ukraine. Russian troops have been shelling and destroying infrastructure, residential areas of Ukrainian cities and villages using artillery, multiple rocket launchers and ballistic missiles.