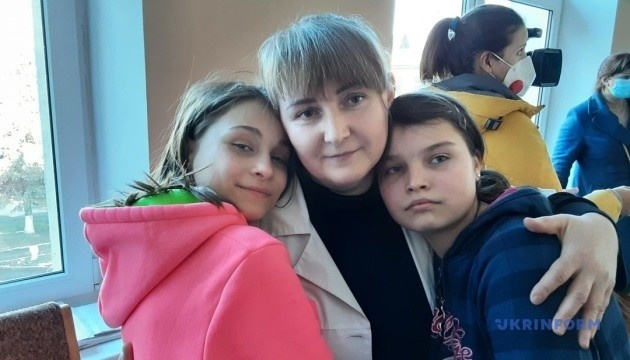 "I was shouting 'Our Father' and children were repeating the prayer after me…"
In Chernihiv, 30 children with an educator were hiding in a basement from Russian shelling for more than two weeks
Children from the Chernihiv Center for Social and Psychological Rehabilitation were met at the train station in Ivano-Frankivsk on March 19. They were brought by educator Natalia Pesotska. Currently, she and 30 pupils of the center are in one of the sanatoriums of Prykarpattia. Only here everyone was able to calm down after almost 20 days of shelling and Russian missiles.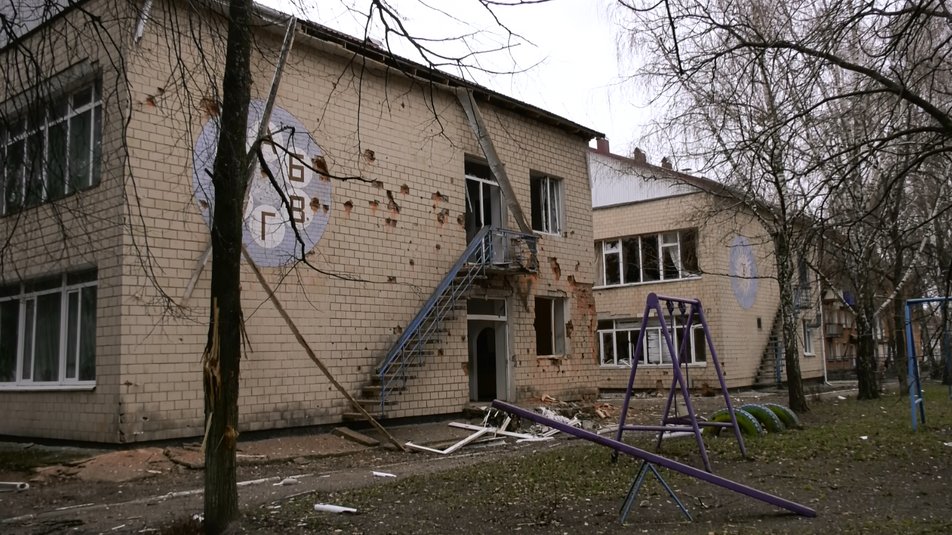 WE WERE HIDING IN THE BASEMENT WHEN A ROCKET HIT THE REHABILITATION CENTER
Natalia Pesotska welcomed journalists not alone: her small wards simply do not let her go. The children are constantly huddled next to the woman and kept close to her. Their common history began on February 24, when Natalia Pesotska was going to take her shift at the Chernihiv Center for Social and Psychological Rehabilitation, where she has been working for over 20 years. Then an acquaintance from Kyiv phoned and said that the war had begun. Natalia noted that her mind was aware of all the danger, but her heart refused to accept it.
"I quickly figured out what I could do, dressed my two children. We boarded a minibus. There were traffic jams on the streets. Columns of military vehicles were moving along the road. Our guys pulled military helmets out of the windows and shouted 'War!' Goosebumps ran over our skin. We couldn't even reach two stops. I grabbed the children by the arms and we ran to my sister. I left them there, and I ran away to work," Natalia Pesotska said.
When her shift ended, the transport was no longer working. She had to spend the night at her sister's house.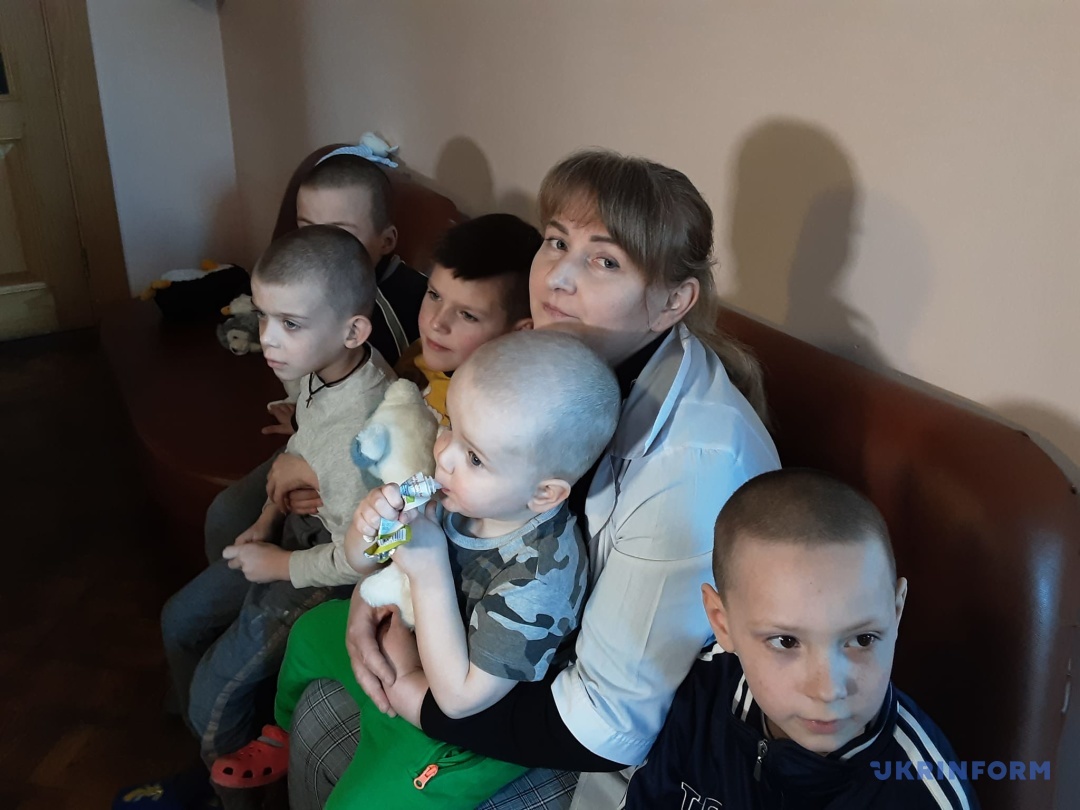 In the morning of March 1, she went to work again. At that time, she had no idea that she would spend the next 20 days on her feet, rescuing not only her children but also 30 inmates of the rehabilitation center.
The youngest of them is three and a half years old. According to Natalia, these children have seen a lot of grief in their short lives, so now they are more restrained and united. Some of them do not know their parents, some of them started their lives in terrible conditions.
"As soon as we heard the sirens, we went down to the basement, where we store carrots and beets… But we also have small kids, and it was very difficult to woke them up, dress them and take them down to the basement several times during the night. During three days, we ran so fast that we no longer had the strength. Therefore, we just carried the mattresses from the beds and bed-clothes to the basement. The older children were in one room, and the younger ones stayed in another," the educator said.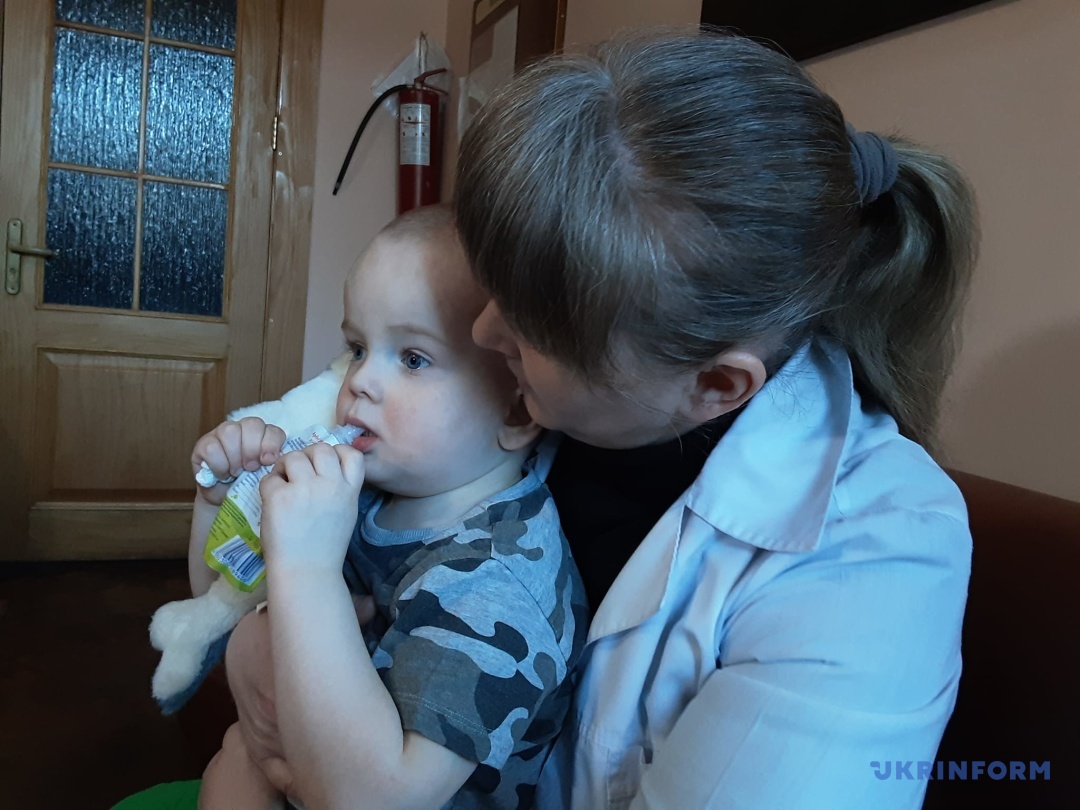 The worst began when Russian bombs hit the rehabilitation center.
"We were sitting in the basement when we were hit by a rocket or something else… It is impossible to convey the horror when the ceiling plaster starts to come down…Then in the basement I hoped the pipes, wrapped in glass wool, would not fall on us. Because then how could we get children out? I was shouting prayers to the Mother of God, Our Father, and the children were repeating after me. A blow hit a wall where we were not sitting. The wall, where the children were sitting, remained intact… Half of the center is now destroyed. Windows and doors were broken, a dining room was ruined… And we had been there just 20 minutes before the attack," said Pesotska.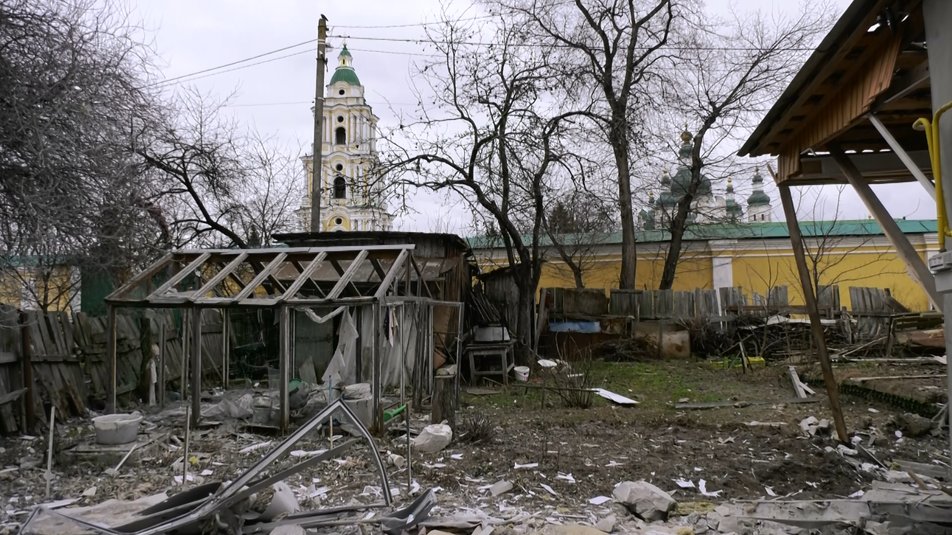 WE WERE HIDING IN THE CHURCH FOR 11 DAY
Then Natalia quickly began to think of options where she could hide the children without exposing them to danger. The nearest shelter was the Trinity Church, where about 600 residents of nearby villages were already hiding.
"We were hiding in the church for 11 days. We were moving there with children between shellings. We were given a room of 16 square meters. The children slept in pairs in five bunk beds. The elders slept on the floor, which was covered with mattresses. The phone connection was cut off," Pesotska recalls.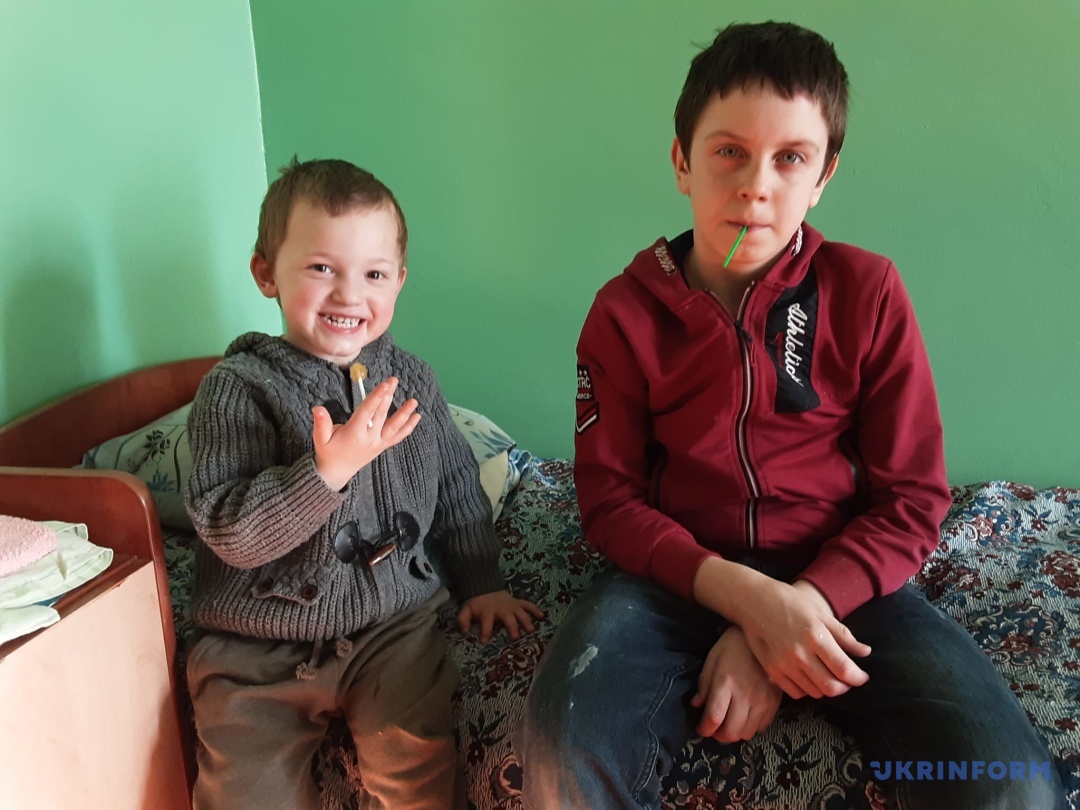 After the local power plant and water supply system were destroyed in air strikes, people remained without heat, light and water. It was not easy to go through this ordeal in the church with children suffering from enuresis. It was impossible to wash kids or take them to the toilet in time. Wet wipes ran out quickly. Caring people and volunteers gave food to the children. Soups were brought twice a day. When possible, they also brought apples and cookies to their shelter.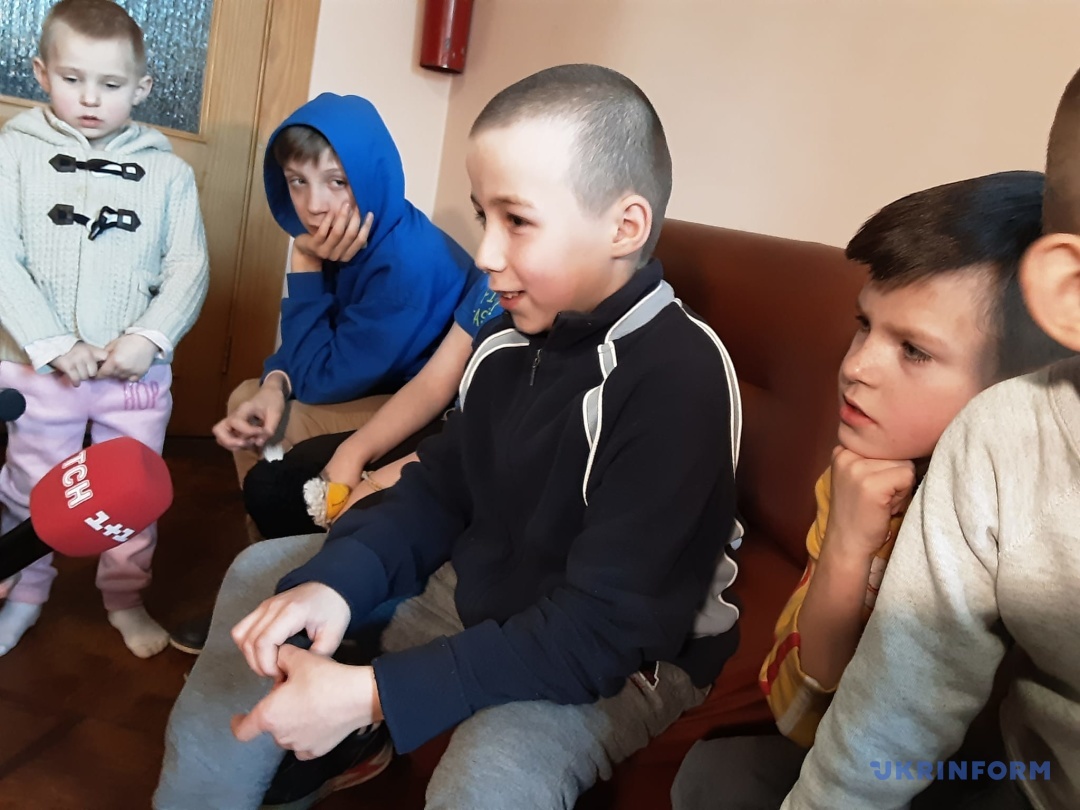 "At the gates of the church, the occupiers set up a tank and fired from it over our heads. Shells and fragments flew. A man came out of the shelter of the church in the morning, and his leg was cut by a fragment. We understood that it was dangerous to go out," the center's educator said.
The days seemed endless. Nine-year-old Vitalik finished reading two books. Others listened to fairy tales, stories about saints, painted and prayed. In the church, everyone huddled together. They confessed and received communion.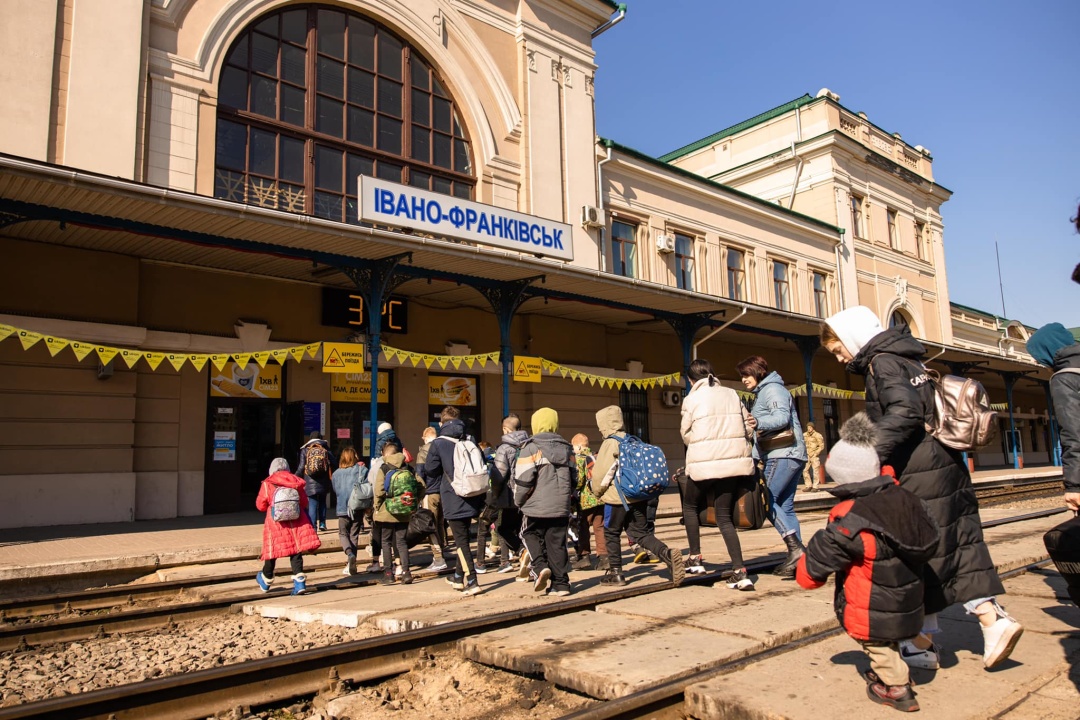 THERE WAS NOTHING LEFT BEHIND
They were rescued by two military. It took 15 minutes to make children ready. They were taken out by school buses. The enemies did not provide a promised humanitarian corridor...
"Out of the educators, I was the only one. My children and husband were with me too, so I wasn't scared. I knew there was nothing left in the place we were then leaving," Natalia said.
It took 9 hours to reach Kyiv from Chernihiv, as the buses carrying children were bypassing through fields and ruined areas. The drivers did not make any stops because they were afraid of coming under fire.
Volunteers met the children and the educator at the Kyiv railway station. They were asked if they agreed to take a train to Ivano-Frankivsk region, which was about to leave in 15 minutes. Everyone shouted unanimously: "Let's go!"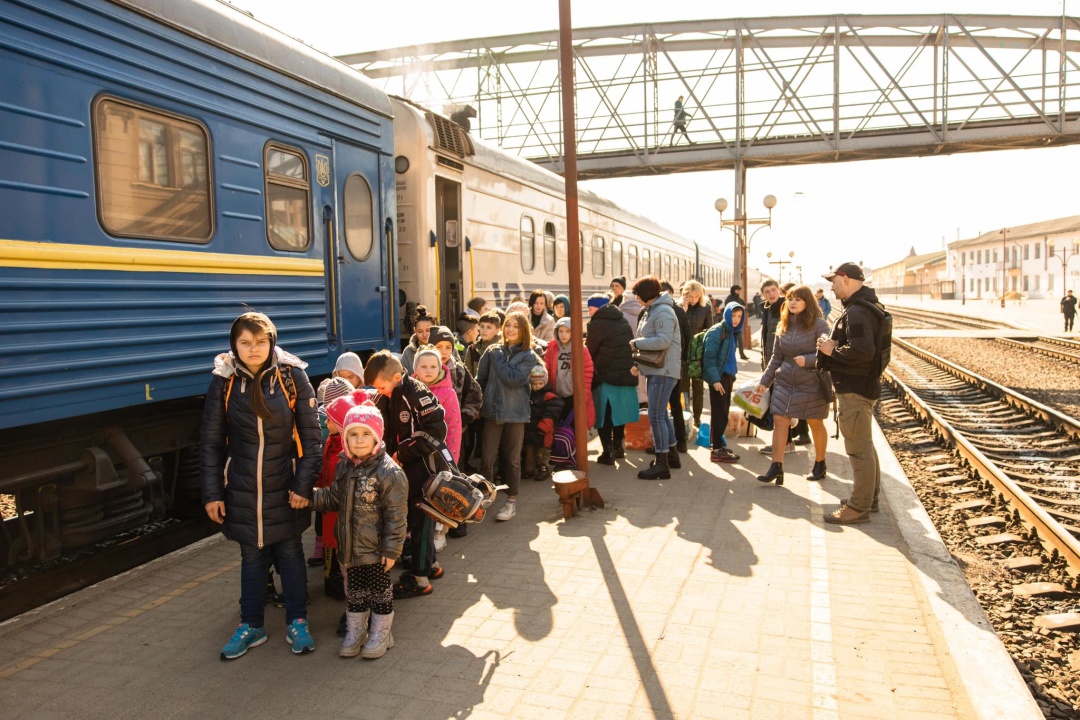 "The hardest thing for me was not even in the basement, but when we got on the train, because I was afraid of losing children. We forgot some things at the station: everything was very fast, the children just started eating something. We took them by the hand, constantly counting them, checked whether everyone was in place... On our way, we received a phone call from Prykarpattia. They were waiting for us.
How are we here? Very good. We feel at home. A low bow to the director of the sanatorium, to the employees," the educator said.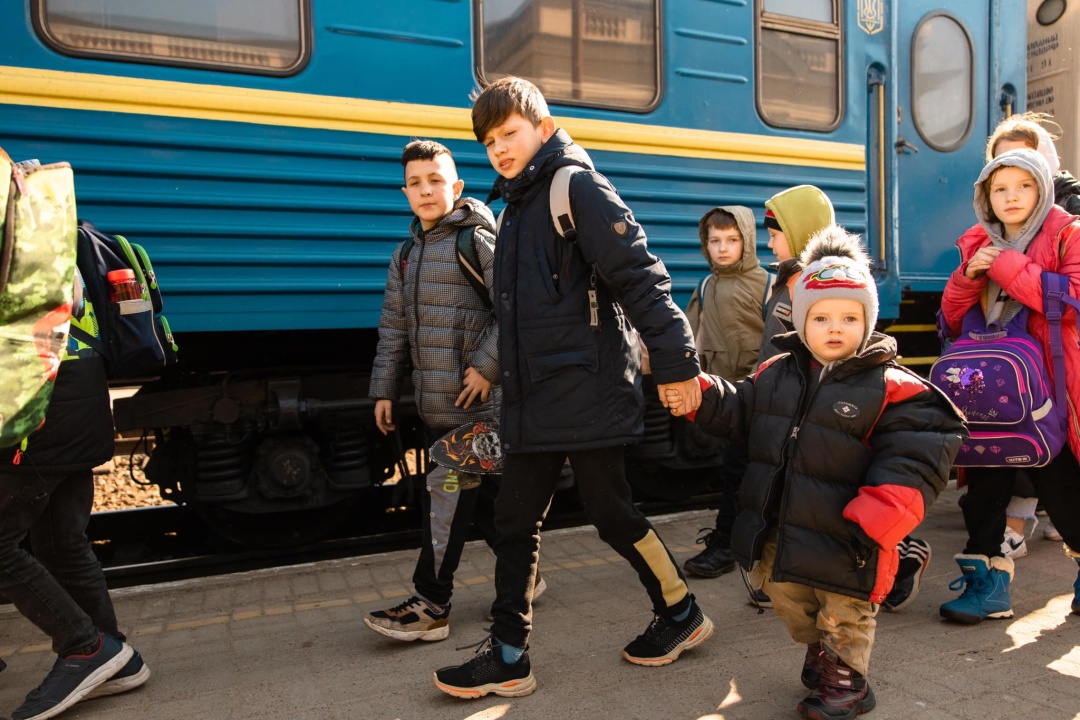 She noted that only now she noticed that she could not hear in one ear: whether she had a cold or lost her hearing after the explosions. Here, for the first time, she was able to change her clothes, because she arrived in her uniform, which she had been wearing since March 1.
Children still have to be calmed down at night, because not everyone can sleep peacefully. Now, Pesotska assures, they are all a big family.
There is nowhere to return to this family. The multi-storey building in Chernihiv, where Natalia lived with her husband and children, was destroyed. The shelling also destroyed the Chernihiv Rehabilitation Center, which was home to 30 children deprived of parental care...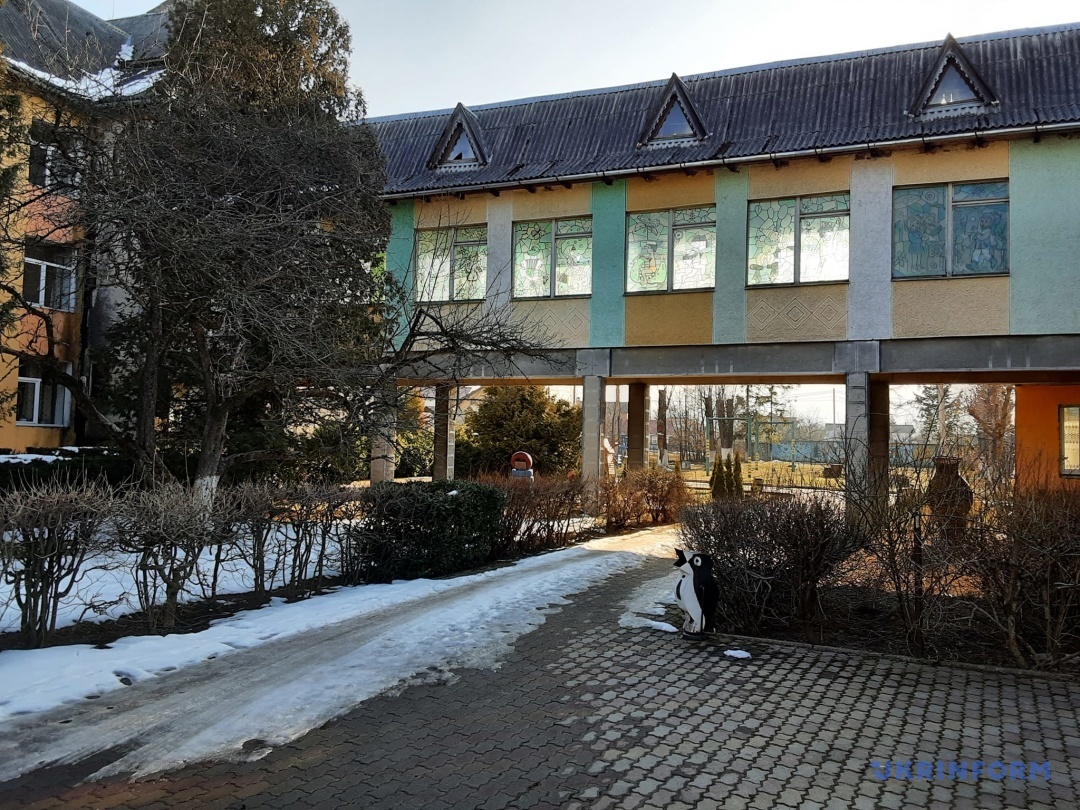 P.S. Since the war began, Prykarpattia has received 294 children from boarding schools in Luhansk, Donetsk, Kharkiv, Chernihiv and Kyiv regions.
Iryna Druzhuk, Ivano-Frankivsk