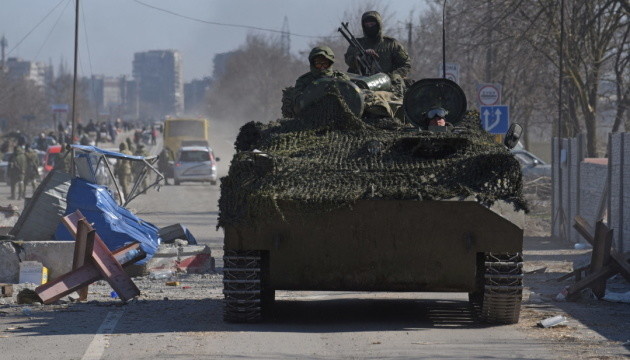 Media community urges foreign colleagues to avoid calling Russian invasion 'Ukraine crisis' or 'conflict'
The Ukrainian media community has urged foreign colleagues to avoid calling Russia's full-scale invasion of Ukraine as 'Ukraine Crisis' or 'conflict'.
The relevant statement was made by them in the Open Letter to media professionals who cover Russia's invasion of Ukraine, an Ukrinform correspondent reports.
In this letter, Ukrainian media professionals are calling on foreign colleagues to not use misleading terms, which support Russia's disinformation campaign.
In particular, the Ukrainian media community is urging the foreign media to not call Russia's invasion of Ukraine as 'crisis', 'conflict' or 'military operation' and avoid calling it 'Ukrainian' ('Ukraine crisis' or 'Ukraine conflict'). Russia's role in war must be indicated correctly with the wording 'Russian invasion of Ukraine' or 'Russia's war in Ukraine'.
The authors of the letter are also asking the foreign media to not overuse the phrase 'Putin's war'. Even though there is a temptation to believe that this war started only because of the Russian president, several polls from diverse polling organizations (Savanta ComRes, VCIOM, the research project "Do Russians Want War?") have reported that the silent majority of Russians – roughly 60 percent – support the war. During the first week of the war, public support for Putin in Russia grew from 60 to 71 percent. Russian soldiers on the ground are firing missiles and bombs, and deliberately killing civilians. Many of them do not have access to the facts and to independent media, but this does not take responsibility away from them.
The Ukrainian media community is calling on foreign journalists to clearly note that 'the territories of Crimea, and parts of Donetsk and Luhansk Oblasts, were annexed and occupied by Russian forces in 2014' and avoid reporting Ukrainian and Russian positions as "two equal perspectives", since Russian positions are based on lies, propaganda and denial of the existence of Ukraine as a nation and state. Foreign media professionals are asked to include, engage and hear Ukrainian experts, or those who have lived and worked in Ukraine, in the journalism they publish about the war.
"The narrative that characterizes the war as a proxy one between Russia and the West denies Ukrainian agency – something that the Ukrainian people's resistance to invasion clearly demonstrates. NATO is an alliance based on the right of sovereign nations to collective defense, enshrined in Article 51 of the Charter of the United Nations. By focusing on 'expansion', the media are perpetuating the Kremlin's justification for war and ignoring the democratic voice of the Ukrainian people who wish to live in peace, free from Russian aggression," the Ukrainian media community noted.
The authors of the letter also mentioned that four media professionals had already been killed by the Russian military: Oleksandra Kuvshynova, Brent Renaud, Evgen Sakun and Pierre Zakrzewski. Russian forces kidnap Ukrainian journalists in order to silence them, thus a Ukrainian journalist Viktoriya Roschina and Oleh Baturin spent 6 and 8 days in captivity after disappearing. Ukrainian photojournalist Maks Levin disappeared on March 13, 2022, while reporting from the frontline near Kyiv. The publisher from Melitopol, Mikhail Kumok, and three journalists – Yevgeniya Boryan, Yuliya Olkhovska and Lyubov Chaika – had been detained for 1 day and pressured to collaborate with the Russian occupational regime in their city.
The Open Letter was signed by Internews Ukraine, Institute of Mass Information, Commission on Journalism Ethics, Ukrainian Association of Media Psychologists and Media Educators, National Union of Journalists of Ukraine, Souspilnist Foundation, Dzerkalo Tyzhnia, Suspilne, Ukrayinska Pravda, hromadske, LB.ua, Zaborona Media, Realnaya Gazeta, Glavcom, Center for Democracy and Rule of Law, Regional Press Development Institute, Detector media NGO.
Photo: Stringer, Anadolu Agency