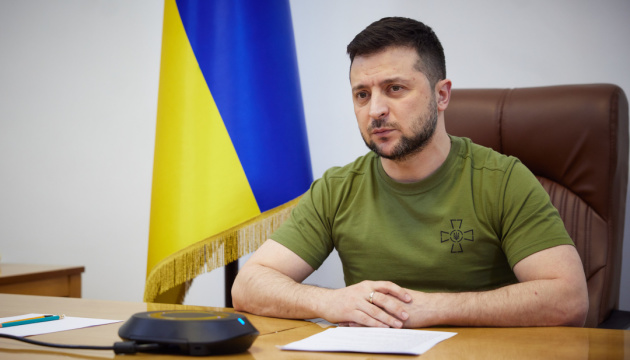 Zelensky: Russia launched over 1,000 missiles into Ukraine
Russian troops fired more than a thousand missiles and many air bombs at peaceful Ukrainians and destroyed dozens of cities.
Ukrainian President Volodymyr Zelensky said this in a video address to the Parliament of Japan, which was broadcast live during the UArazom (UAtogether) telethon, Ukrinform reports.
"Russia has used more than a thousand missiles and a countless number of air bombs against the peaceful cities of Ukraine. Russian troops have destroyed dozens of our cities, and some of them have been burnt to ashes," he said.
Zelensky stressed that in many cities and villages that came under Russian occupation, people cannot even bury the dead, they have to bury them directly in the yards of destroyed houses.
According to the head of state, Russian invaders have already killed thousands of Ukrainians, including 121 children.
He also noted that about nine million Ukrainians had been forced to flee their homes, escaping Russian troops.
"Our northern, eastern and southern territories are being emptied because people are fleeing this deadly threat. Russia has even blocked the sea for us, the usual trade routes, showing some other potential aggressors of the world how to put pressure on free peoples by blocking navigation," Zelensky added.
On February 24, Russian President Vladimir Putin announced a full-scale invasion of Ukraine. Russian troops have been shelling and destroying infrastructure, residential areas of Ukrainian cities and villages using artillery, multiple rocket launchers and ballistic missiles.