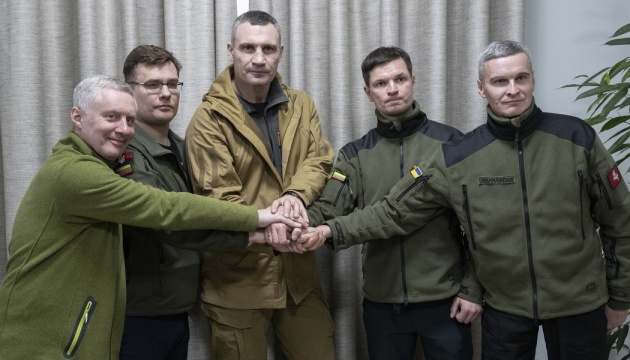 Lithuania Parliament delegation arrives in Kyiv
Representatives of the Seimas of the Republic of Lithuania have arrived in Kyiv to demonstrate their support for Ukraine during the Russian military aggression.
"Today I met with the delegation of the Seimas of the Republic of Lithuania. This is the first parliamentary delegation from our European partner countries to arrive in Ukraine since the beginning of the large-scale Russian invasion of our country. I thank my Lithuanian friends for their support of Ukraine, for their help," Kyiv Mayor Vitaliy Klitschko, who met with Lithuanian MPs, posted on Telegram.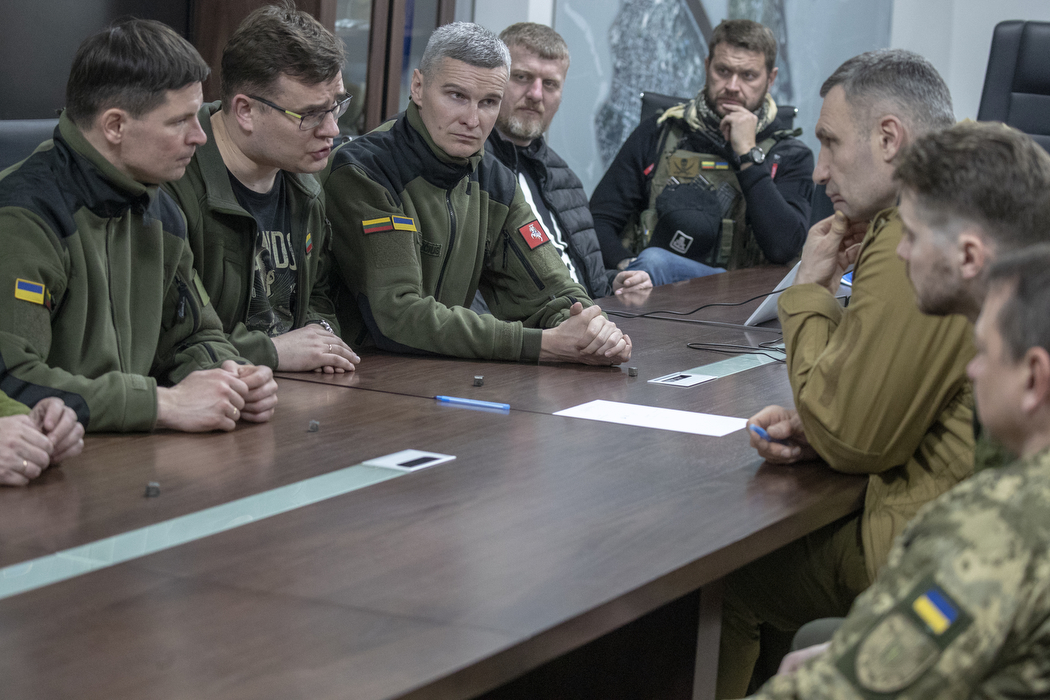 He added that he was glad to see Deputy Speaker of the Seimas of the Republic of Lithuania Paulius Saudargas, Chair of the National Security and Defense Committee of the Seimas Laurynas Kasčiūnas, and Chair of the Commission for Energy and Sustainable Development Justinas Urbanavičius.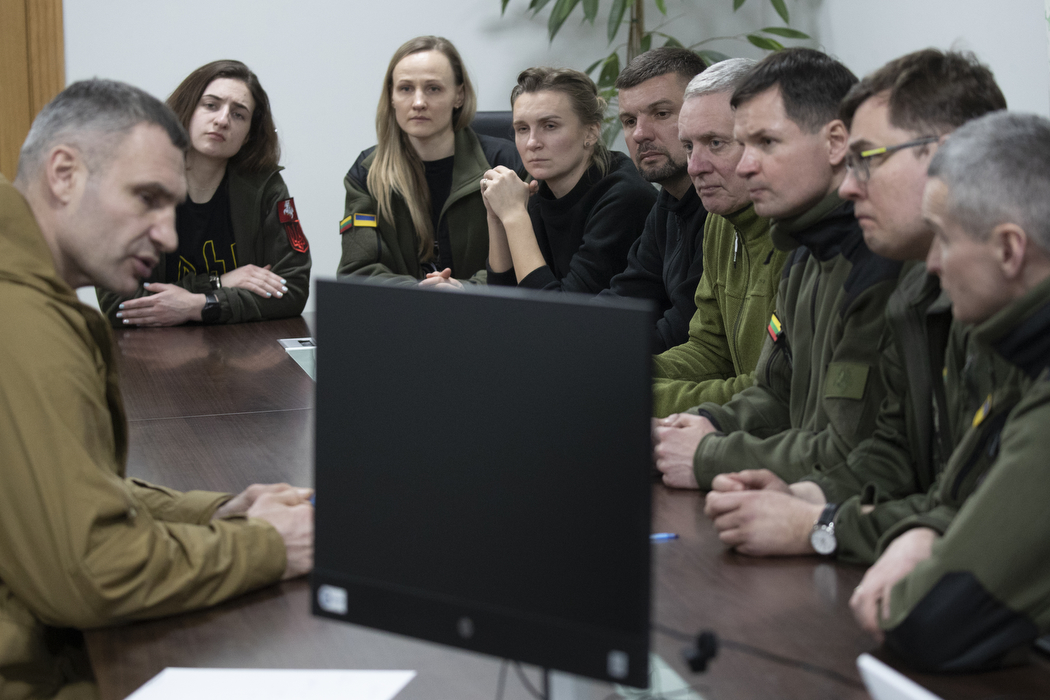 "Lithuanian parliamentarians also called on representatives of parliaments of other EU countries to come to Ukraine to express their support and solidarity with the Ukrainian people in their heroic struggle for their independence and freedom," Klitschko stressed.
On February 24, Russian president Vladimir Putin launched a large-scale invasion of Ukraine. Russian troops shell and destroy infrastructure, conduct massive shelling of residential areas of Ukrainian cities, towns, and villages using artillery, MLRS, and ballistic missiles.
The United States, the European Union, and other countries have imposed sanctions on Russia as an aggressor whose international isolation grows every day. The International Criminal Court has begun documenting and investigating Russia's war crimes in Ukraine.
ol