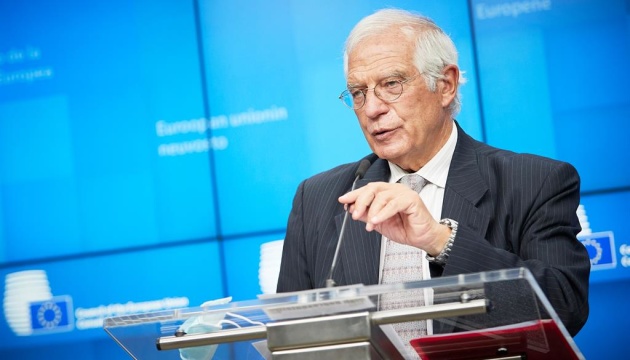 Russia committing massive war crime in Ukraine - Borrell
The horror that Putin's Russia is currently committing in Ukraine violates even the "laws of war" and is a massive war crime.
EU High Representative Josep Borrell said this ahead of a meeting of the EU Foreign Affairs Council, according to an Ukrinform correspondent.
"Russia is really committing a lot of war crimes – that is the word, we have to say it. What is happening in Mariupol is a massive war crime. [They are] destroying everything, bombarding and killing everybody in an indiscriminate manner. This is something awful that we have to condemn in the strongest terms. This is a war crime, a massive war crime, what is happening in Mariupol. The city will be completely destroyed, and people are dying," Borrell said.
He noted that Russia is using all their military capacities and the problem is that it is using military capacities against the civilians.
"It is not a war, it is a massive destruction of the country, without any kind of consideration for the laws of war, because wars have also laws," Borrell added.