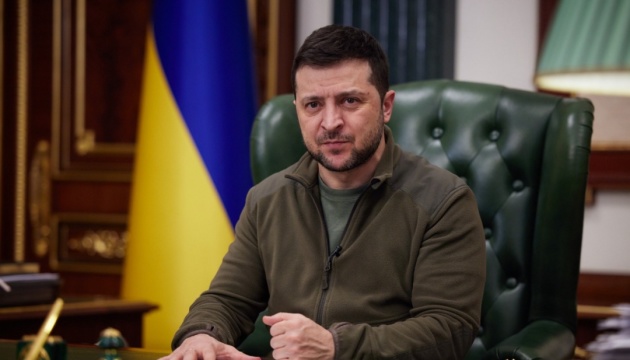 Zelensky releases new video about war in Ukraine
President Volodymyr Zelensky has released a new video about the war in Ukraine.
The video posted on President's Facebook account shows the destruction of Ukrainian cities by Russian troops, the death of civilians from Russian weapons.
The President of Ukraine dubbed the video in English. Zelensky condemns the terrorist acts committed by the Russian Federation against Ukraine. He also underscores that Ukraine will remember all those fallen in this war. Zelensky emphasizes that Ukraine will definitely win.
"We will win. There will be new cities. There will be new dreams. There will be a new story. There will be, there's no doubt. And those we've lost will be remembered. And we will sing again, and we will celebrate anew," the President stressed.
On February 24, Russian president Putin announced the beginning of the invasion of Ukraine. Russian troops shell and destroy key infrastructure, massively fire on residential areas of Ukrainian cities, towns, and villages using artillery, multiple launch rocket systems, and ballistic missiles.
The armed forces of Ukraine, territorial defense units, and the entire people of Ukraine have risen up against the invaders and inflict significant losses on Russian aggressors.
ol