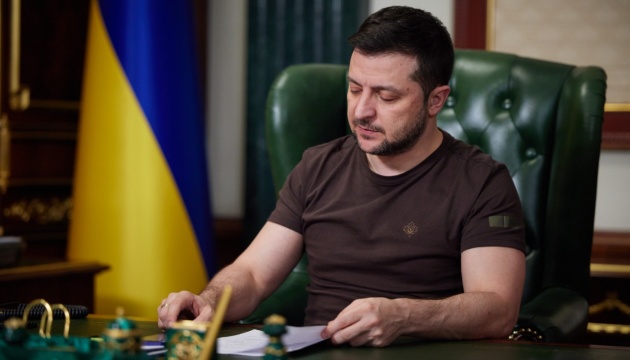 President extends martial law in Ukraine
Ukrainian President Volodymyr Zelensky has extended martial law in Ukraine from March 26 for 30 days.
That's according to the Verkhovna Rada of Ukraine, Ukrinform reports.
On March 20, the head of state signed a number of wartime laws, including Law No. 2119 approving a presidential decree "On Extension of Martial Law in Ukraine."
"The law extends the period of wartime in Ukraine from 05:30 on March 26, 2022 for a period of 30 days," the statement said.
On February 24, Russian President Putin announced the beginning of a large-scale invasion of Ukraine. Russian troops have been shelling and destroying infrastructure, residential areas of Ukrainian cities and villages using artillery, multiple rocket launchers and ballistic missiles.
On February 24, martial law was imposed in Ukraine for 30 days and general mobilization was announced.
On March 15, the Verkhovna Rada approved a presidential decree extending martial law in Ukraine from March 26 for 30 days. More than 300 parliamentarians voted in favor of the document.