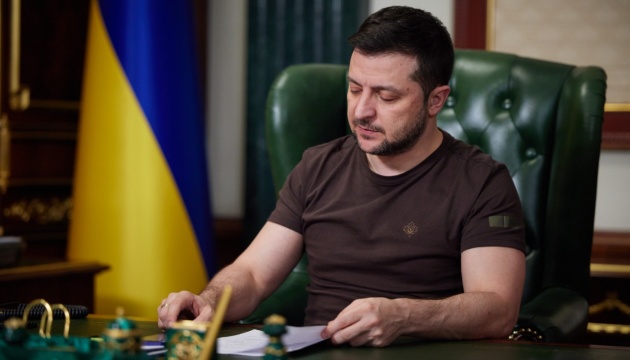 Zelensky enacts NSDC decision suspending activities of some pro-Russian parties
Ukrainian President Volodymyr Zelensky has put into effect a National Security and Defense Council decision of March 18 to suspend the activities of certain political parties.
The decree to that effect, No. 153/2022, has been published on the website of the head of state, Ukrinform reports.
The decree suspends for the period of martial law any activity in Ukraine of the political parties Opposition Platform - For Life, Party of Shariy, State, Left Opposition, Progressive Socialist Party of Ukraine, Union of Left Forces, Socialist Party of Ukraine, Socialists, Opposition Bloc, Ours and Volodymyr Saldo Bloc.
The Ministry of Justice of Ukraine has been instructed to immediately take comprehensive measures to ban the activities of these parties in the prescribed manner.
A large-scale Russian invasion of Ukraine has been going on since February 24. The aggressor has been shelling and destroying key infrastructure, residential areas of Ukrainian cities and villages using artillery, multiple rocket launchers and ballistic missiles.