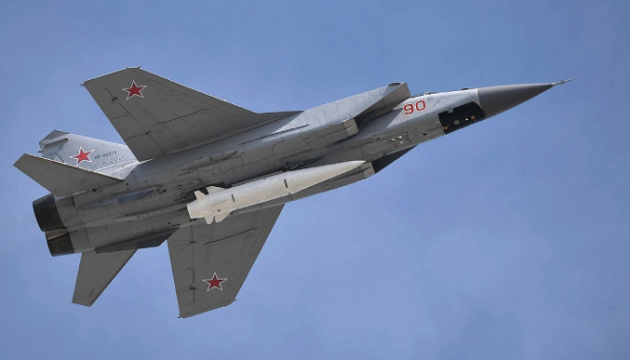 U.S. confirms Russia used hypersonic missiles against Ukraine
U.S. officials confirmed that Russia launched hypersonic missiles against Ukraine last week, the first known use of this type of weapons in combat.
That's according to CNN, Ukrinform reports.
The U.S. was able to track the launches in real time, the sources said.
The launches were likely intended to test the weapons and send a message to the West about Russian capabilities, multiple sources told CNN.
Russia's Ministry of Defense said on Saturday that it had launched hypersonic Kinzhal missiles against a military ammunitions warehouse in western Ukraine on Friday, destroying the structure in the Ukrainian village of Deliatyn.
Hypersonic missiles can travel at a far lower trajectory than high-arcing ballistic missiles, which can be easily detectable. Hypersonics can also maneuver and evade missile defense systems.