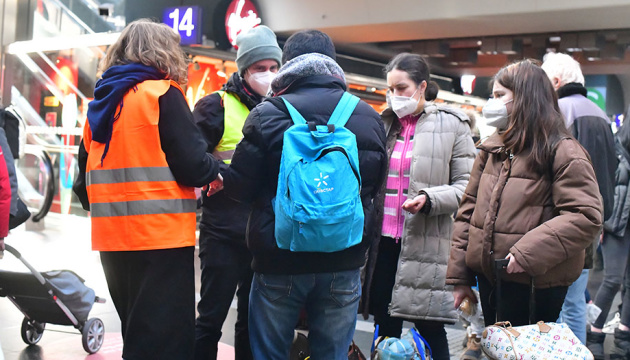 About 208,000 Ukrainian refugees arrive in Germany
Almost 208,000 Ukrainian refugees, mostly children and women, have arrived in Germany since the start of the Russian invasion of Ukraine.
That's according to the German Federal Police, Ukrinform reports.
According to official data, there are 207,742 Ukrainians in the country, but the real figure may be higher or lower, as checks at internal EU borders are not carried out, and the registration process, and thus the provision of assistance and the settlement of social issues, is not finalized. Calculations are made mainly on the basis of inspections on public transport used by refugees to get to German cities.
At the same time, the Federal Ministry of the Interior and Community (BMI) launched the aid portal Germany4Ukraine.de in four languages. It is an information platform for refugees from Ukraine, thanks to which they receive a reliable source of verified information with basic recommendations on the first steps upon arrival in Germany.
Photo: picture alliance / ZB Matthias Tödt