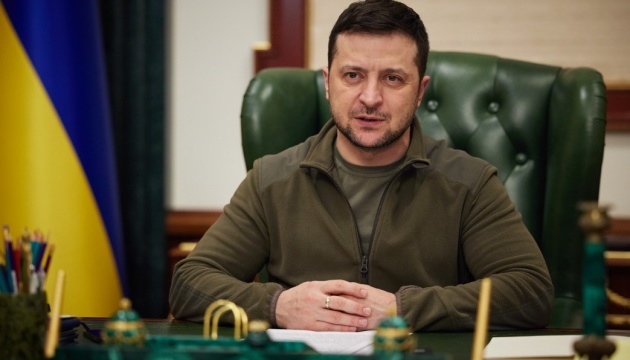 Zelensky believes Ukraine Reform Conference will be held in Switzerland in July
Ukrainian President Volodymyr Zelensky has said he expects the 5th Ukraine Reform Conference to be held as planned in July in Lugano, Switzerland.
He said this in his address to the people of Switzerland, Ukrinform reports.
"Last year, we agreed with Mr. President of your country to hold a large-scale conference in Lugano for the sake of economic transformation, for the sake of reforms in Ukraine. It was to take place in July this year, as well as the next summit of the first ladies and gentlemen. And I believe and I know that we will be able to hold them this year on your land for the restoration and development of Ukraine, so that you can show again all the best that you have in your hearts, in our hearts, the hearts of all those people who are fighting for freedom and for life," Zelensky said.
The Ukraine Reform Conference is set to take place on July 4-5, 2022 in the Swiss city of Lugano.
On February 24, 2022, Russian President Vladimir Putin launched a new phase of the war against Ukraine. Russian troops began destroying Ukrainian cities and villages using artillery, multiple rocket launchers and ballistic missiles.