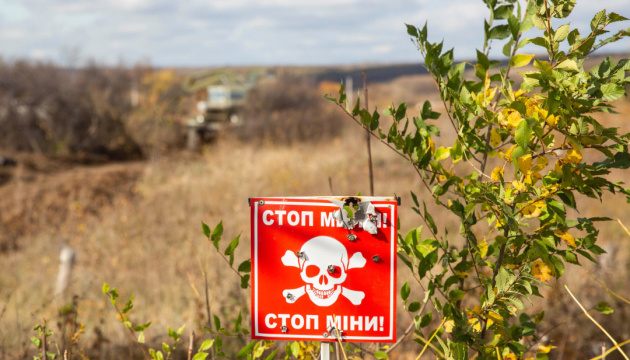 Invaders massively mining settlements as they retreat - National Guard
The enemy is planting mines in Ukrainian settlements, mostly retreating from their positions.
That's according to the press service of the National Guard of Ukraine (NGU), Ukrinform reports.
"The enemy is mining Ukrainian settlements, mostly retreating from their positions. The Russicsts are insidious – they don't shy away from any means of harming civilians," the statement said.
Elaborating on the invaders' moves, the NGU noted that mines and other explosive devices can be planted anywhere: in abandoned homes, on the streets, in playgrounds, and in suburban areas: in fields, forests, ponds, roadsides, etc.
"In cities, first of all, these are items that can be of any value in an occupied city: a mobile phone, weapons or their parts, first aid kits, food kits, children's toys, etc. Cases where bodies are mined have also been recorded. In forests and villages, these are mostly booby traps that should actually expose caches or hideouts," the force said.
The NGU also explained the action protocol in cases where a suspicious item is discovered.
"Never touch it. Report the discovered item immediately to the SES (101) or Police (102). Warn other people around you on a possible threat. Get as far away from the suspicious item as possible. Wait for the bomb team to arrive and show them the exact location of the item," the National Guard said.