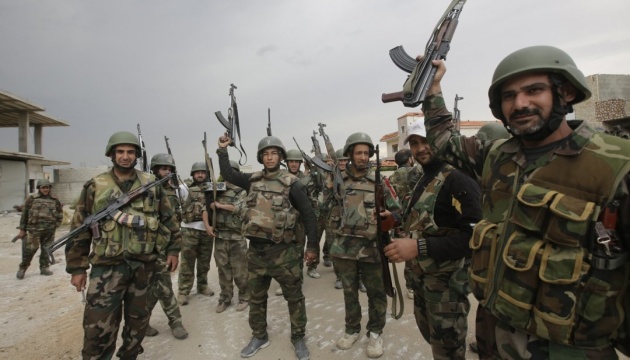 Assad vows 40,000 fighters for Russian war with Ukraine - intelligence
Meanwhile, some Syrian mercenaries see participation in the war on the side of Russia as a chance to eventually defect and illegally cross to the EU.
That's according to the Main Directorate of Intelligence of the Ministry of Defense, Ukrinform reports.
The command of Russia's Khmeimim military base in Syria was instructed to send 300 Syrian fighters to the Ukraine war on a daily basis.
On March 15, some 150 mercenaries were transported to Russia through the Khmeimim military base to take part in combat operations against Ukraine.
According to Ukrainian military intelligence, there are plans to transfer weapons, military hardware, and other resources from Syria to Russia and Belarus in the near future to support Russian occupation troops. Syrian President Bashar al-Assad has promised to provide Russia with 40,000 fighters for the war in Ukraine.
As they are being recruited, mercenaries are promised they will perform exclusively policing functions to restore order in the occupied territories. However, reports have been reaching Syrian candidates lately about Russia's plans to directly involve them in combat operations. This has significantly reduced the "fighting spirit" of the Syrians, the intelligence agency noted.
In addition, more than 30 fighters who had been wounded in battles against Ukrainian defenders have recently arrived at the Khmeimim military base from Russia. This had a negative impact on the morale and psychological condition of some Syrians, leading to some of them recalling their applications. There have even been cases where Syrian fighters would injure themselves to evade deployment. At the same time, some of the mercenaries see their deployment to Russia and Belarus as a chance to subsequently defect and flee to the EU.
As reported by Ukrinform, on March 16, an Adviser to the President's Office, Oleksiy Arestovych, said that Russian appeals to Syria and Libya regarding the sending of mercenaries for the war in Ukraine remained unanswered for the time being.