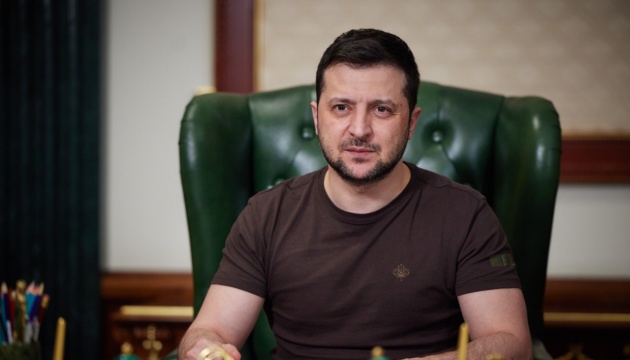 Zelensky rebukes Germany for realizing too late who Russia is
Ukrainian President Volodymyr Zelensky has rebuked Germany for realizing too late who Russia is.
Addressing the Bundestag via video link, Zelensky thanked Germany for assistance, but stressed that "many steps to support [Ukraine] were late and insufficient," according to an Ukrinform correspondent.
Zelensky recalled close ties between German and Russian businesses, adding that Ukraine had long warned that the construction of the Nord Stream 2 gas pipeline was part of preparation for war, "but in response, it heard only: economy, economy, economy." Zelensky also recalled that German politicians constantly said that Ukraine's membership in NATO was "not on the table and not in the foreseeable future." Currently, according to him, the situation is similar with the issue of Ukraine's EU membership. "For many, it's politics, but it's the stone for a new wall," he warned.
At the same time, he thanked ordinary Germans who help refugees, journalists who tell the truth about the war, German companies that "put morale above profit."
"We need help from Europe," Zelensky said.
Zelensky said that Russian troops do not distinguish between military and civilian objects, for them everything is a target. He also mentioned the tragedy in Mariupol and other cities. "You'll see it all if you look through the wall."
He stressed that "every year they repeat in Germany: Never again. But these words are worthless today."
Zelensky concluded his speech with words by U.S. President Ronald Reagan to Soviet President Mikhail Gorbachev: Mr. President, tear down this wall. "And I ask you, dear Chancellor, to tear down this wall, to give Germany the leading role it deserves. Support Ukraine, stop this war, help us stop this war!"
On February 24, Russian President Vladimir Putin declared war on Ukraine and launched a large-scale invasion. Russian troops have been shelling and destroying infrastructure, residential areas of Ukrainian cities and villages using artillery, multiple launch rocket systems and ballistic missiles.