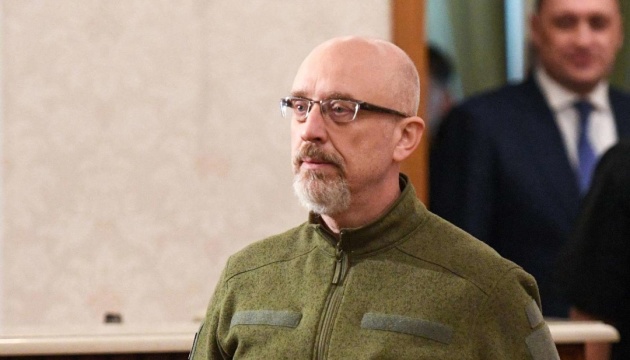 Defense minister hints at positive news for Ukrainian military
The Ministry of Defense works around the clock at the NATO and EU levels to strengthen Ukraine's defense capabilities.
Currently, information on the supply of international aid to the Armed Forces is not made public, but the enemy is the first to learn about this aid on the front line, said Oleksiy Reznikov, Ukraine's Defense Minister.
"These days we are working around the clock with NATO, the EU and on the bilateral level to strengthen our defence. It is hard to name a Minister of Defence of a partner country with whom I haven`t spoken in the last couple of days by phone or videocall. The world has indeed changed. The Rubicon is crossed. Today the free world is Ukraine-centric. And we are doing everything possible to make our army and people feel it. We agreed not to report on specific results. I just want to say that there is positive news. The enemy will get to hear them first from our soldiers on the front line," Reznikov wrote on Facebook, delivering the statement in Ukrainian and English.
As Ukrinform reported earlier, the enemy death toll as of March 16 reached nearly 13,800. As for material losses, it's 430 main battle tanks, 1,375 armored combat vehicles, 190 artillery systems, 70 MLR systems, 43 air defense systems, 84 warplanes, 108 helicopters, 819 vehicles, three vessels, 60 fuel tankers, 11 operational and tactical UAVs, and 10 units of special equipment.