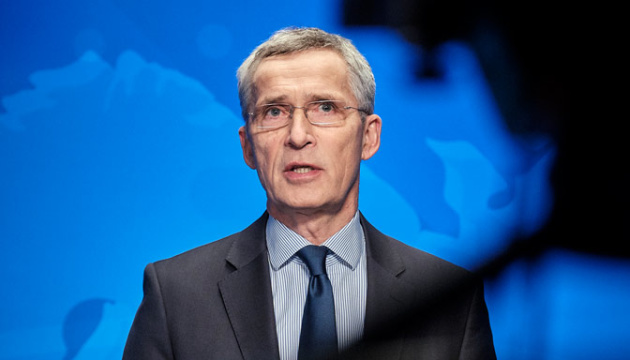 Decision on NATO membership remains Ukraine's sovereign right - Stoltenberg
The decision on whether to apply for membership in NATO is a sovereign right of Ukraine, which NATO allies will respect, but Russia has no right to veto such a process.
NATO Secretary General Jens Stoltenberg said this at a press conference following the extraordinary meeting of NATO defense ministers, according to an Ukrinform correspondent.
"Ukraine is a sovereign, independent nation. It has its own right to choose its own path, and we respect the decisions made by the democratically elected government by Ukraine. So it's up to them to decide whether they aspire for NATO membership or not. And then it's for 30 Allies to decide on that issue, not for Russia to try to veto such a process," Stoltenberg said.
He stressed that President Putin has to stop the war, withdraw his forces and engage in diplomacy in good faith.