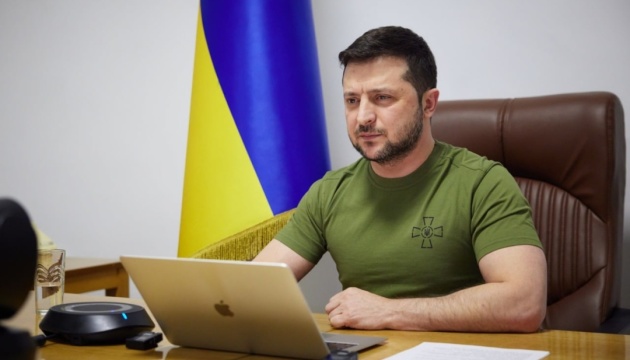 Zelensky to U.S. Congress: Ukraine is defending values of Europe and the world
Ukrainians are now defending not only Ukraine by sacrificing their lives, but also the entire civilized world and need support from strong nations such as the United States.
Ukrainian President Volodymyr Zelensky said this in his address to the U.S. Congress on Wednesday, Ukrinform reports.
"Today, the Ukrainian people are defending not only Ukraine. We are defending the values of Europe and the world, sacrificing our lives for the sake of the future," he said.
He thanked the American people for their support of Ukraine and stressed that they are helping not just Ukraine, but also Europe and the world to keep the planet alive, to keep justice in history.
"Now I am almost 45 years old. Today my age stopped when the hearts of more than 100 children stopped beating. I see no sense in life if it cannot stop death. And this is my main mission as the leader of my people – great Ukrainians," Zelensky said.
Zelensky then addressed President Joe Biden.
"You are the leader of the nation, of your great nation. I wish you to be the leader of the world. Being the leader of the world means to be the leader of peace," he said.
Zelensky on Wednesday called on the U.S. Congress to make an important decision to protect the Ukrainian sky - to establish a no-fly zone or to provide aircraft and powerful air defense systems.
On February 24, Russian President Vladimir Putin announced the beginning of the invasion of Ukraine. Russian troops have been shelling and destroying key infrastructure, residential areas of Ukrainian cities and villages using artillery, multiple launch rocket systems and ballistic missiles.