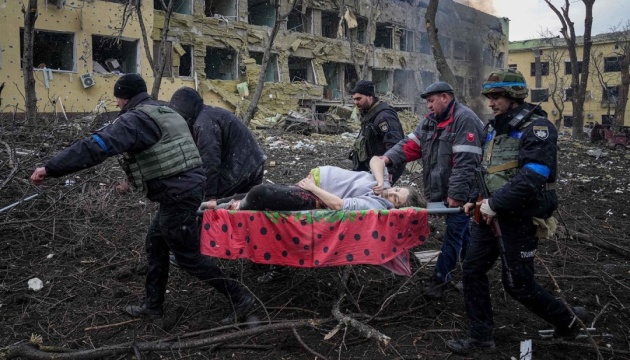 Ministry of Health: Russian terrorists have already damaged 104 hospitals
Since the Russian invasion of Ukraine, Russian terrorists have damaged 104 hospitals, 7 beyond repair.
"The 19th day of the war continues. The invaders have damaged 104 hospitals, 7 of them cannot be repaired, 34 emergency medical vehicles were shelled," the Ministry of Health reported.
As reported, on March 6, Russian terrorists fired a cruise missile at the Okhmatdyt children's hospital in Kyiv. The missile was shot down, and the hospital continues to receive patients and provide care for wounded children and adults.
On March 9 in Mariupol, the aggressor carried out an air raid and destroyed a maternity hospital in the city downtown, a children's ward, and a therapy department; 17 healthcare workers and one woman in labor were injured.
Since February 24, Ukraine has been at war with the Russian invaders who bomb Ukrainian cities, destroy social infrastructure, and cause a humanitarian disaster.