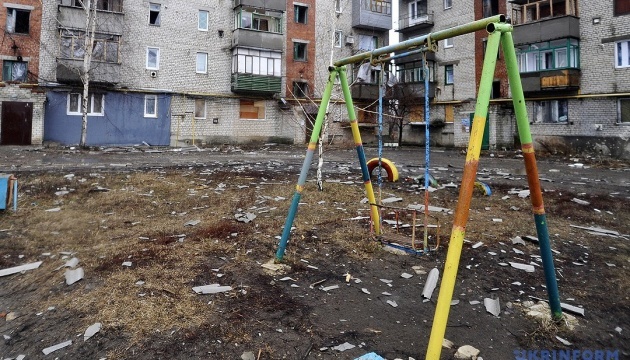 Russian military kill 90 children in Ukraine
The Russian military have already killed 90 children in Ukraine.
The relevant statement was made by the Prosecutor General's Office on Telegram, an Ukrinform correspondent reports.
As of March 14, 2022, a total of 90 children were killed and more than 100 children were wounded in Ukraine due to the Russian armed aggression. Most casualties were recorded in Kyiv Region, Kharkiv Region, Donetsk Region, Chernihiv Region, Sumy Region, Kherson Region, Mykolaiv Region and Zhytomyr Region.
Yesterday two children were killed and two more children were wounded in Russia's shelling on civil infrastructure facilities in Mykolaiv Region.
Due to bombardments and shelling, 379 educational institutions were damaged, and 59 of them were destroyed completely. Most destructions were reported in Donetsk Region (119 educational institutions), Mykolaiv Region (30), Sumy Region (28), Kyiv Region (35), Kherson Region (21) and the city of Kyiv (24).
The final data are yet to be reported, as it is impossible to inspect certain areas, where active hostilities are underway.
mk