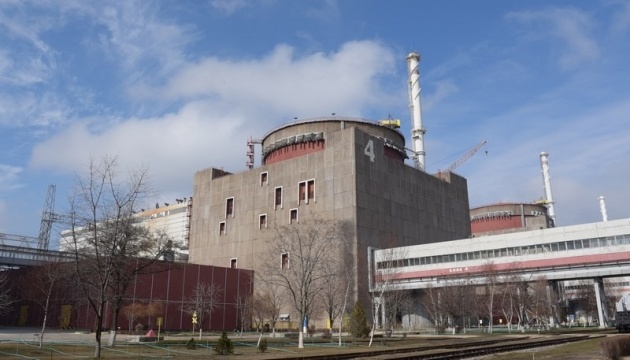 Head of Energoatom: Invaders use Zaporizhzhia NPP as military base
Russian military that captured Zaporizhzhia NPP use the territory of the plant as their military base.
"Two plants have been seized: Chornobyl NPP from the very beginning of hostilities and Zaporizhzhia NPP has been seized for about 9 days. The invader is on the territory of our ZNPP, there are about 50 units of heavy equipment on the territory and up to 500 soldiers. Another 1,000 soldiers and 400 units of equipment are near the town of Enerhodar in a unit that belongs to a thermal power plant – a common coal-fired station. In fact, the invaders are now using the territory of the plant as their military base," Head of the National Nuclear Energy Generating Company of Ukraine "Energoatom" Petro Kotin said, an Ukrinform correspondent reports.
According to him, the nuclear power plant is well guarded in peacetime, there are CCTVs, many facilities that are now used by the invaders, including a bomb shelter. "In case of a radiation accident, according to the emergency plan, the staff takes shelter. There are places where you can stand, where to feed, and they use all this to secure their infrastructure," Kotin said.
He reminded that on the night of March 4, when the ZNPP was captured, the enemy hit Power Unit 1 with heavy equipment, destroyed the training center, and damaged the administrative building. At the same time, "ZNPP has a lot of nuclear material because the plant has 6 power units, it is the largest in Europe," he stressed.
The head of Energoatom also noted that after the capture of ZNPP, the invaders intended to establish control over the South-Ukraine NPP, but the Ukrainian military stopped them.
As reported, Russian troops captured ZNPP on the night of March 4. The plant was stormed by an enemy column, which consisted of about 100 units of equipment.
During the assault, 3 Ukraine's National Guard officers were killed and two more were injured.
ol