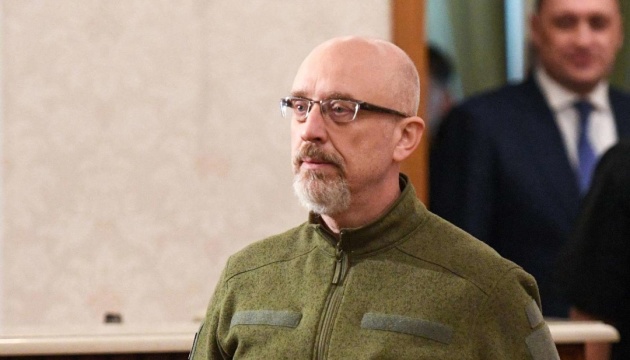 'Terrorist attack near EU-NATO border': Reznikov urges to close sky after attack in Lviv region
After Russia's shelling of the International Center for Peacekeeping and Security (Yavoriv military training area) in Lviv region, Defense Minister of Ukraine Oleksii Reznikov once again called on NATO to close the sky over Ukraine.
"russia has attacked the International Center for Peacekeeping and Security near Lviv. Foreign instructors work here. Information about the victims is being clarified. This is new terrorist attack on peace and security near the EU-NATO border. Action must be taken to stop this. Close the sky!" Reznikov posted on Twitter.
As reported, on March 13, Russian aggressors launched an airstrike on the International Center for Peacekeeping and Security in Lviv region (former Yavoriv training area of the Land Forces of Ukraine). According to preliminary data, about 30 missiles were fired from bombers that took off from Saratov. Most missiles were destroyed by Ukrainian air defense units. As a result of the shelling, 9 people have been killed, 57 have been wounded.
On February 24, Russian president Putin declared war on Ukraine and launched a large-scale invasion. Russian troops shell and destroy infrastructure, conduct massive shelling of residential areas of Ukrainian cities and towns using artillery, MLRS, and ballistic missiles.
Martial law was imposed in Ukraine and general mobilization was announced.
ol