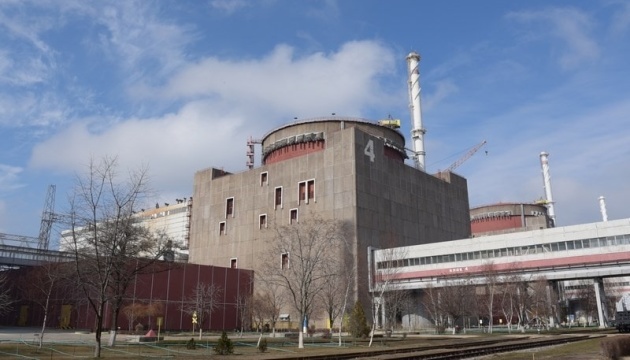 Russian power engineers claim Zaporizhzhia NPP under Rosatom's control
Eleven Russian power engineers have arrived at Zaporizhzhia Nuclear Power Plant (NPP), claiming the power plant is now controlled by Rosatom Corporation.
The relevant statement was made by Energoatom National Nuclear Energy Generating Company of Ukraine on Telegram, an Ukrinform correspondent reports.
"Yesterday 11 Rosatom's civilians arrived at Zaporizhzhia NPP. Among them, there were Balakovo NPP Chief Engineer Oleg Romanenko and Rostov NPP Maintenance Deputy Chief Engineer Ivan Malakhov. According to the representative of this group, they were sent to assess nuclear and radiation safety after the power plant was shelled and seized, as well as assist with repair works," the report states.
Another reason for their arrival is also the refusal of pro-Ukrainian management and personnel of Zaporizhzhia NPP to cooperate with Russian invaders.
"Meanwhile, another representative of the occupiers, who introduced himself as the head of 'military and civil administration', noted that this is the territory of Russia and will remain so forever, and that the management of Zaporizhzhia NPP was transferred to Rosatom Corporation," Energoatom noted.
mk