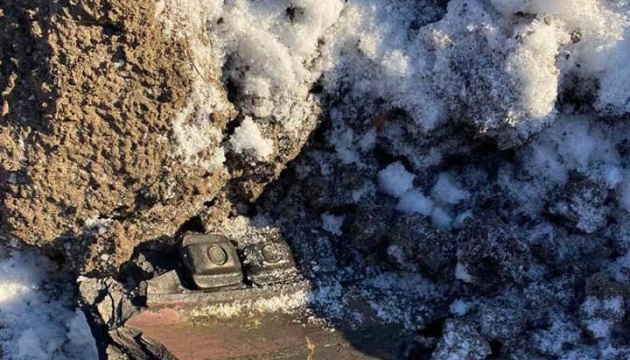 Ukrainian air defense unit shoots down cruise missile over Dnipro
A unit of the Dnipro Air Defense Missile Brigade has shot down an enemy cruise missile over the city of Dnipro.
The Skhid (East) Air Command reported this on Facebook, Ukrinform reports.
"A unit of the Dnipro Air Defense Missile Brigade destroyed an enemy cruise missile over Dnipro. Russian troops suffer significant losses in ground operations, so they insidiously launch strike after strike from the air. However, air defense soldiers are watching the sky 24/7. Today you saw them in action with your own eyes," the statement said.
On March 11, 2022, at about 05:50, the Russian Armed Forces launched a rocket attack on residential neighborhoods and civilian infrastructure in the Novokodatsky district of Dnipro. Rescuers have already eliminated almost all the consequences of enemy strikes.
On February 24, Russian President Putin announced the beginning of the invasion of Ukraine. Russian troops have been shelling and destroying key infrastructure, residential areas of Ukrainian cities and villages using artillery, multiple launch rocket systems and ballistic missiles.
Martial law was imposed in Ukraine and general mobilization was announced.
Ukraine has officially filed a lawsuit against the Russian Federation with the UN's International Court of Justice in The Hague.