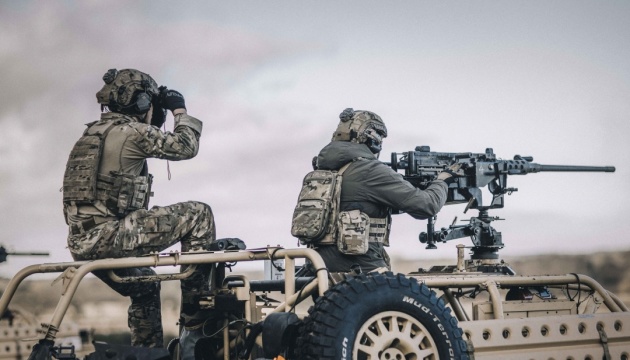 Volunteer fighters from 52 countries join International Legion
Volunteer fighters from 52 countries have already joined the International Legion of Territorial Defense that was created in Ukraine in connection with an attack by the Russian Federation.
That's according to a video interview with a volunteer fighter from Norway, which was posted to Facebook by Ukraine's Deputy Defense Minister Hanna Maliar, Ukrinform reports.
"When you see bombs and rockets falling on Ukrainian cities every day, destroying hospitals, schools, houses, it's hard to imagine, it looks like madness. You see what's happening and there seems to be nothing you can do. When the creation of the International Legion started, I immediately realized that I had to join," said volunteer fighter Damien.
According to him, the legion includes people from many countries and as of yesterday (March 10) there were representatives from 52 countries. In particular, volunteer fighters come from countries neighboring Ukraine: Poland, the Baltic and Nordic countries, the United Kingdom and the United States.
On March 6, the Ministry of Defense of Ukraine and IT volunteers created a website to accept applications for admission to the International Legion of Territorial Defense of Ukraine. As of March 6, up to 20,000 foreigners expressed their desire to fight.