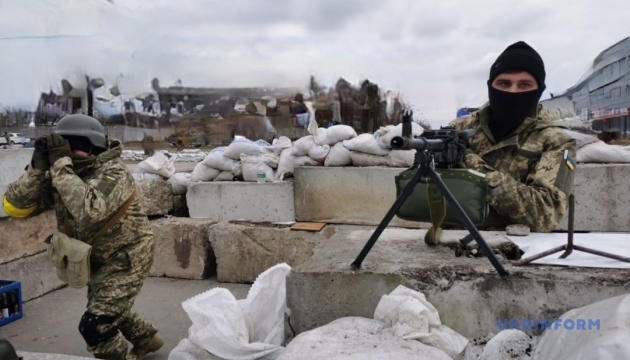 Kyiv. The enemy shall not break through
Any war has its own rules, and everyone has to do their job to win it. Territorial Defence Forces stand in the defense of the Ukrainian capital
One of the companies of the 206th Battalion of the Territorial Defence of Kyiv is located in a hotel on the outskirts of the capital. Golden chandeliers are inconsistent with Spartan lifestyle and people who wear camouflage clothes. Glamorous entourage reminds of the pre-war life. The hotel owner and the part-time volunteer oversees food supplies for soldiers and even watches whether the lunch is served on schedule.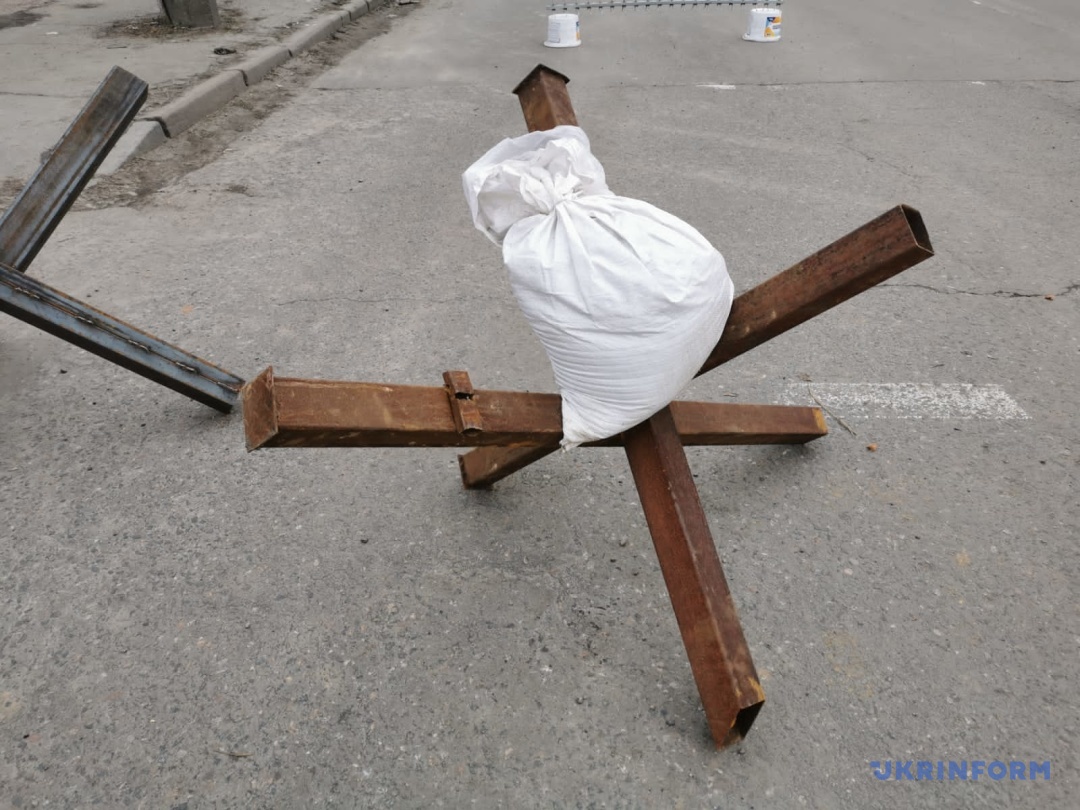 "You can postpone a war but never lunch. So, let us hurry to have a meal until it gets cold," he urges.
War has its own rules and everybody has to do one's job to win it. To do it routinely, stubbornly and enthusiastically.
"Look, everyone does something here," the defender with the call sign "Matros" tells me. "Medics are sorting medicines, guys are unpacking boxes of ammunition… (The company has various weapons, both new and old, even Degtyarev machine gun manufactured in 1943).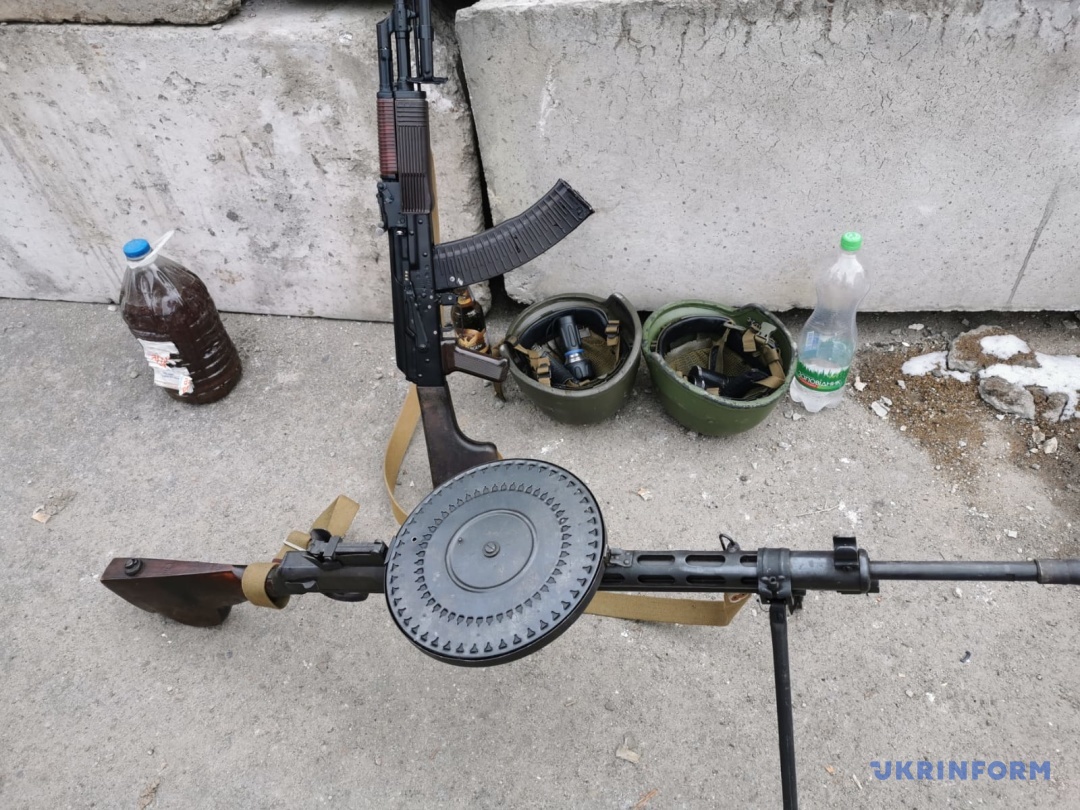 From time to time, we hear volleys of a Grad multiple launch rocket system. Currently, they are firing at the enemy, which concentrated its forces near Irpin River on the side of Belarus.
"It's so nice to observe this. It is like music to my ears," a soldier with call sign "Vuyko" said.
Guys say that dead orcs lie near the river already in a few rows, but they still push and push forward, just like zombies.
"They split into small groups. We defeat them. Commanders abandon them and those who survived flee to different directions," fighters say calmly.
Brotherhood. Mutual care. From heart to heart. Shoulder to shoulder. Exactly these words come to mind here.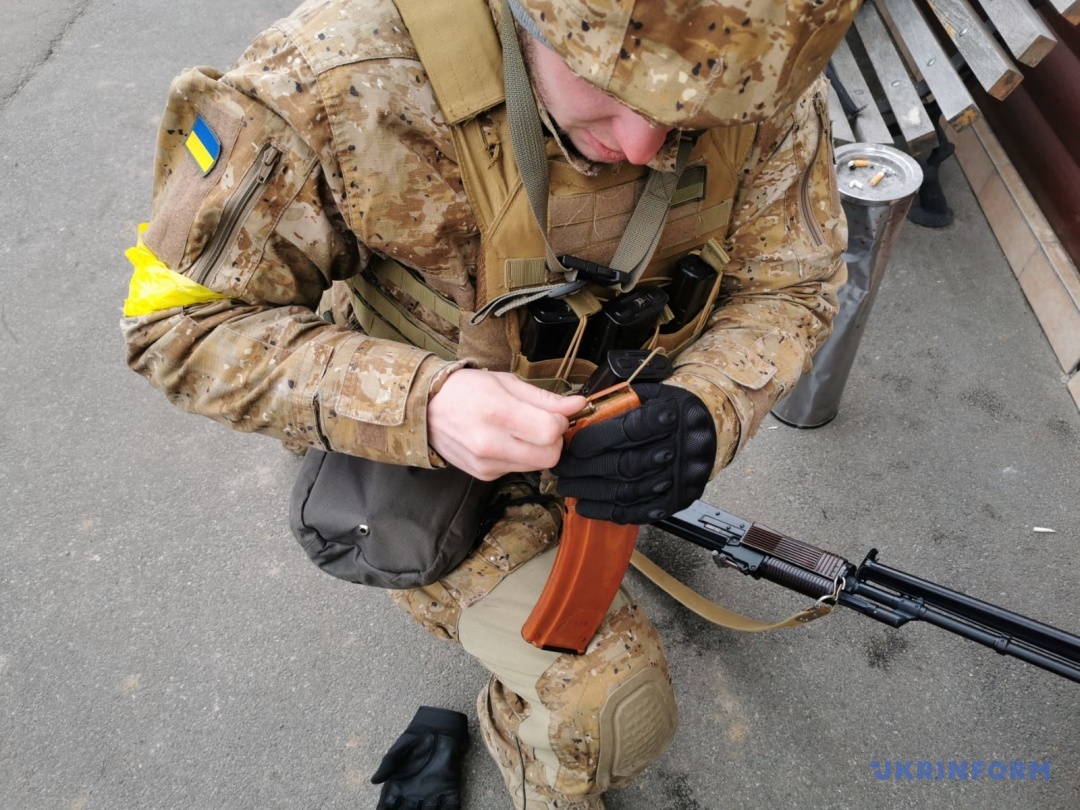 "Here you are, take this hand lotion, because your hands are full of cracks," the man who sorts humanitarian help that was just received says.
"And here's the lipstick, you have your lips all cracked."
These men know each other for just a few days, but they are like closes friends, brothers, and brothers in arms.
"It is good that many people left Kyiv. It is better for us. Those who stay are ready to go to the end, Matros said.
Yesterday everyone was worried about two sons of the deputy commander of one of the squads of the 206th Battalion (call sign "Chicago"). His children accomplished an unbelievably heroic journey.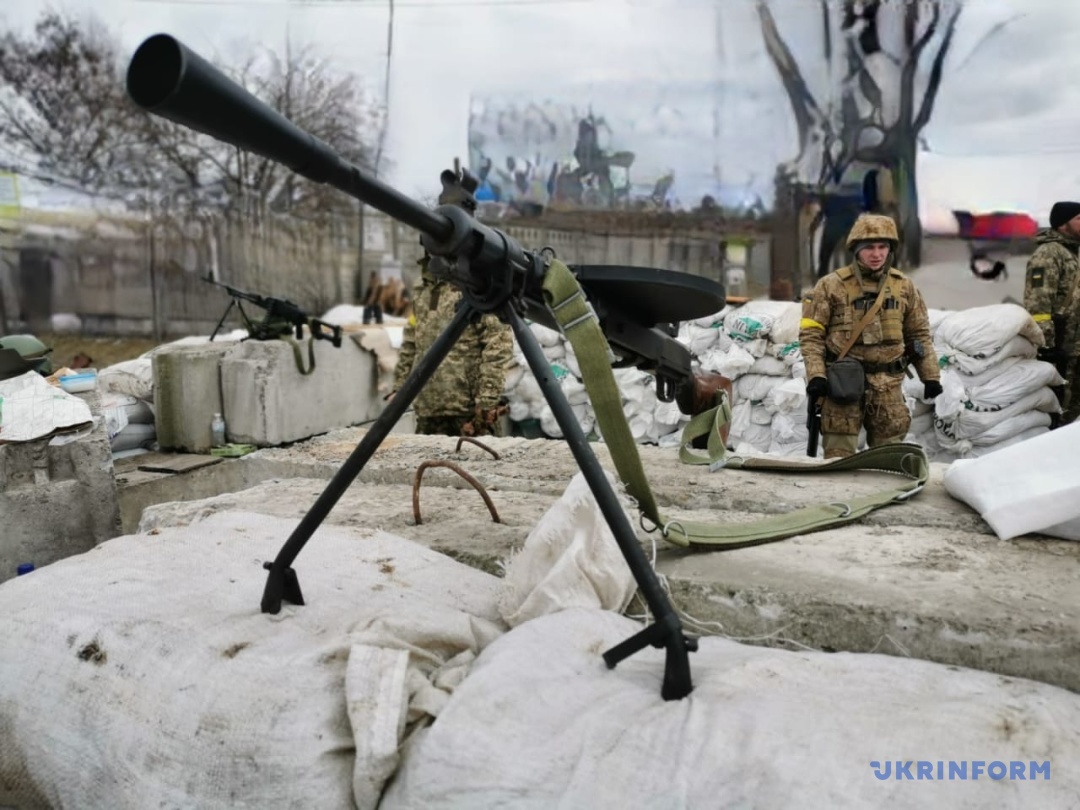 Fourteen years old Yehor and Arthur who is three years younger together managed to get out of the village of Dymer, which is surrounded by invaders. Fleeing to Kyiv, children first waded across Irpin River during freezing weather, then sailed four kilometres across Kyiv reservoir on a boat with oars.
"It so happened that they had to get out without adults. I could not even coordinate their escape because there was no communication with them," Chicago said.
Then they got to the village of Rovzhy, where a good man hid them under the tarpaulin and drove to the Kyiv Hydro Power Plant. They got out near the dam and from there children reached Obolon district through Vyshhorod town.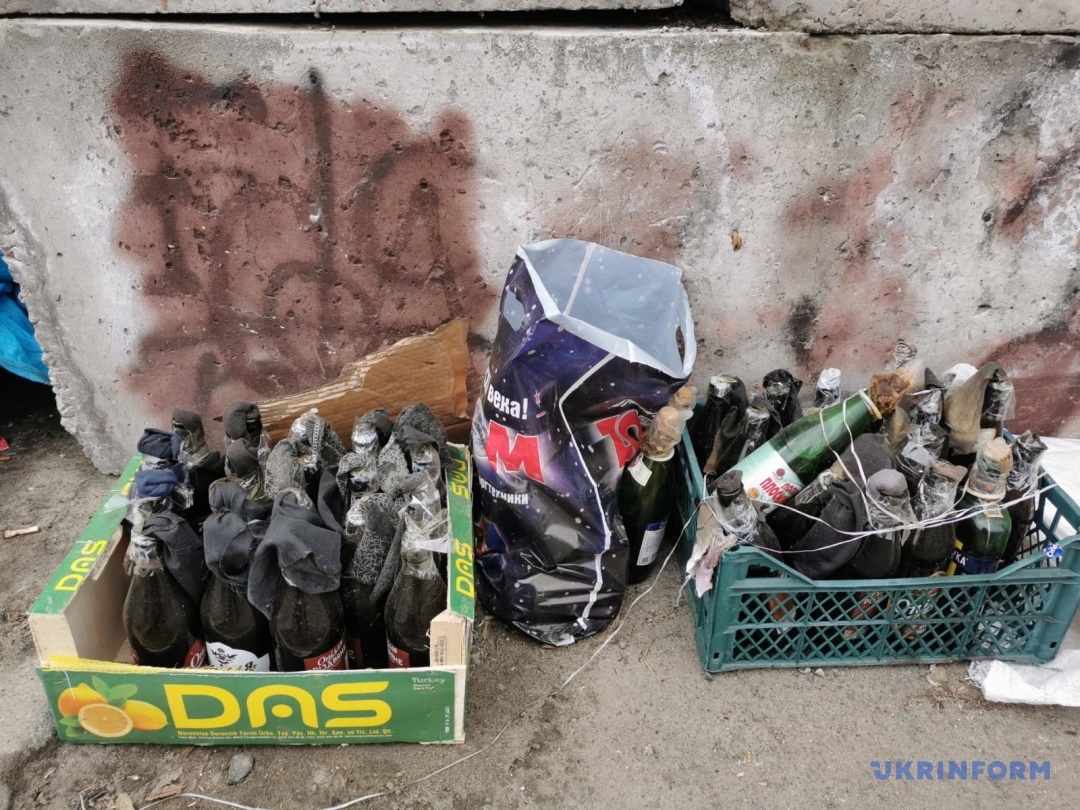 "My sons go in for sports. The eldest one does rowing. Both of them know how to orient on the terrain. That's why they are so fighting-like," Chicago says with pride.
Some companies of the 206th Battalion are barricaded in such places that the enemy troops will never guess that someone is stationed there, and will meet worthy resistance as soon as they try to get there.
"Let them come in. We are waiting for them," boys say with absolute calm and composure.
By the way, there is a dry law everywhere. The topic of drinking alcohol in positions is not even discussed.
"Alcohol is absolutely prohibited. If I even smell it from someone, we disarm such people and drive them away, deputy company commander Serhiy said.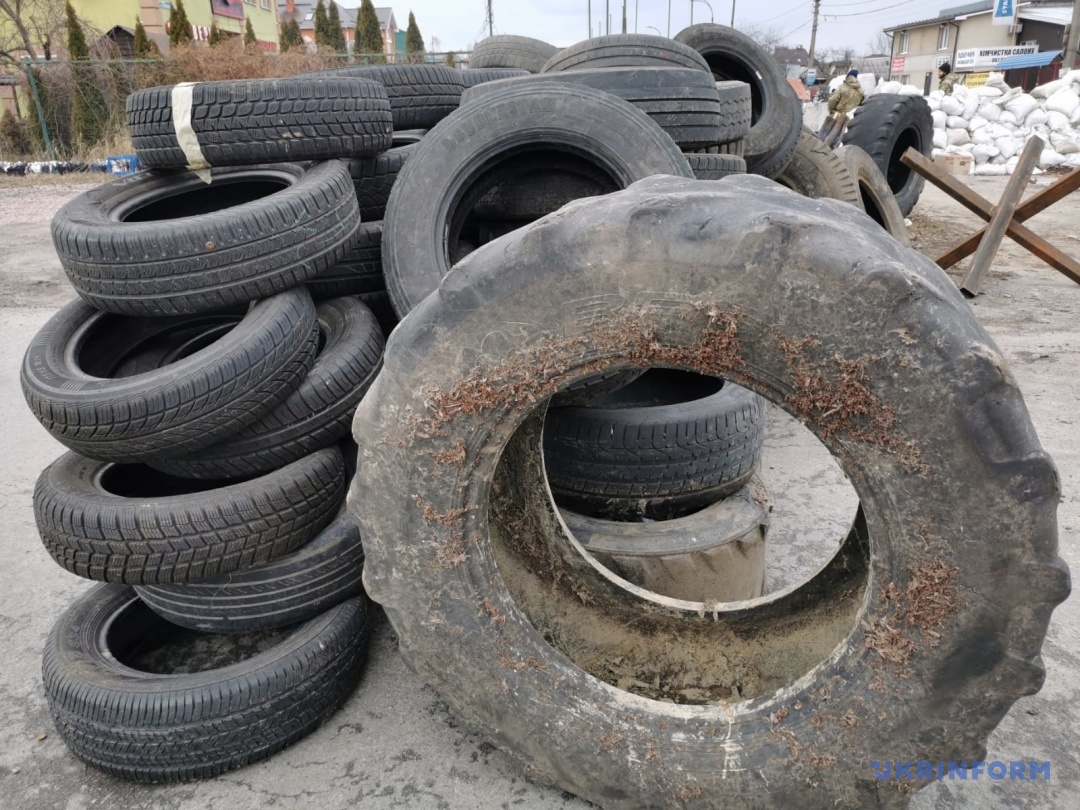 Defenders of Kyiv are still being equipped. Every day, new military equipment comes from the Ukrainian Armed Forces and from volunteers. Just yesterday, guys at many checkpoints looked like guerrillas because they were dressed in different clothes. However, today they look like real warriors.
They already have portable radios, thermal imagers, bulletproof vests. Of course, you can never have too many weapons, and they are delivered to them as well.
"The more, the better," boys say.
We hear a siren, but no one responds to it.
"Why don't you wear helmets and do not react to a siren?" I wonder.
"It's the 14th day of the war. Those helmets give me a headache. In the first days, we ran to the shelter every time we heard a siren, and now we react only to incoming volleys.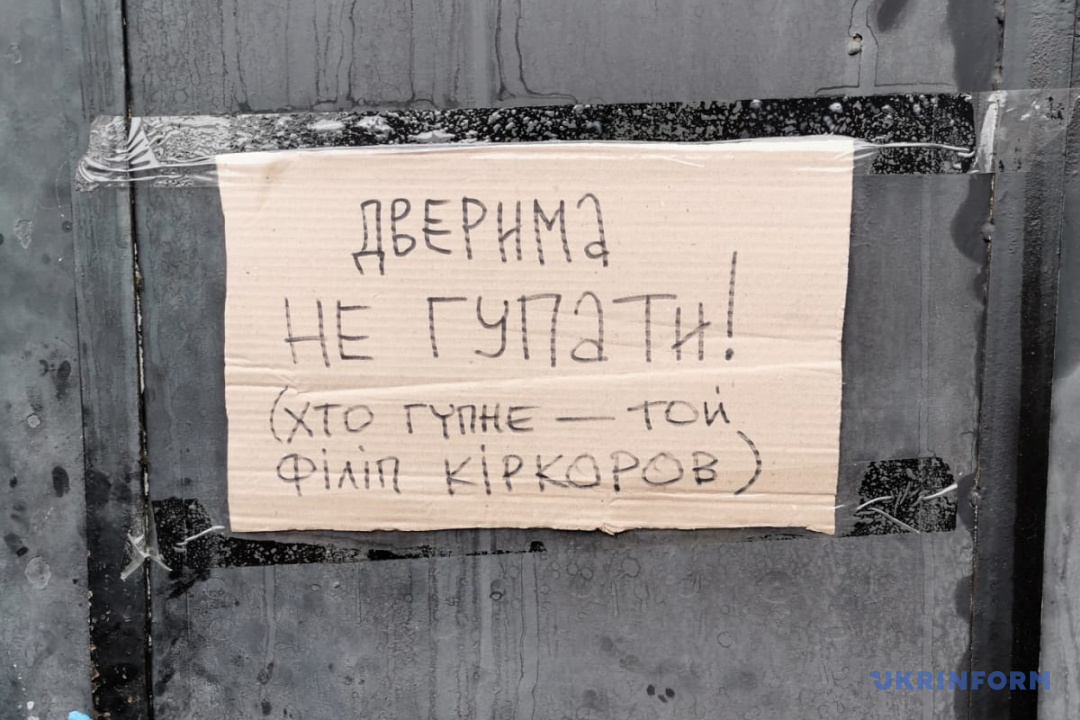 An incoming projectile is when something whistles. Then you must fall face to the ground and cover your head with your hands.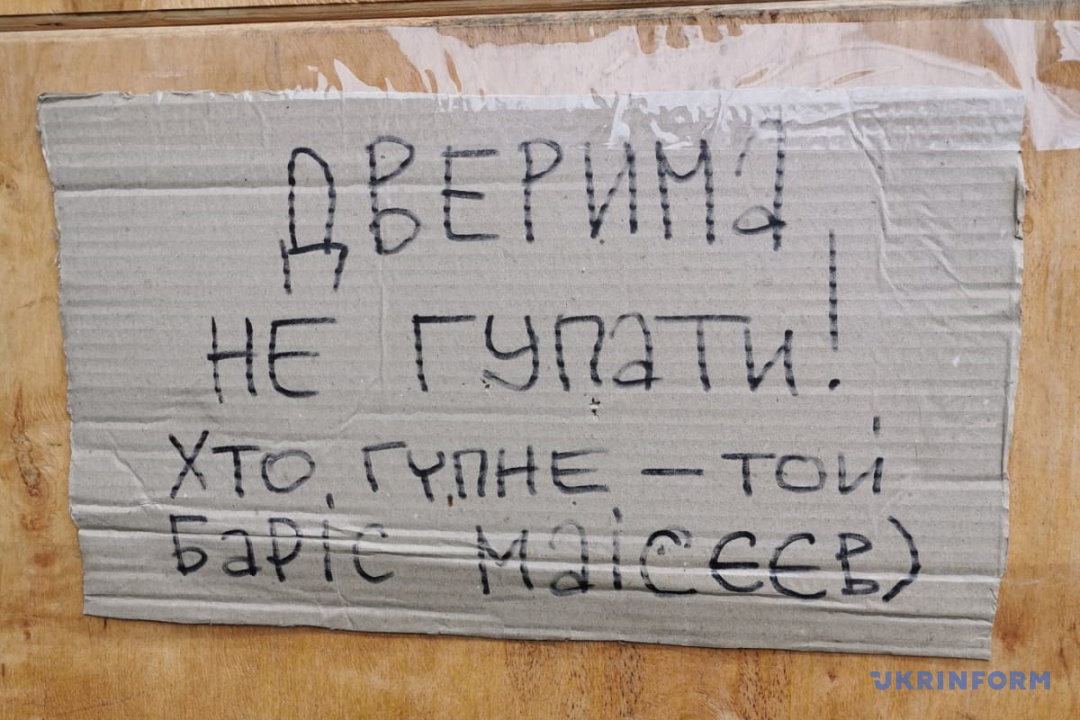 They say about it just like about everyday life.
"There was an explosion there from the incoming shell," Serhiy shows a place a few dozen meters away, "and we laid down on the ground.
The composure of our defenders provides confidence that the capital will stand. Without a doubt!
Oksana Klymonchuk
P.S. The author is grateful to Ukrainian MP Andriy Parubiy for facilitating the visit to the positions of the territorial defence forces. He coordinates the work of individual companies of the 206th Battalion of the Territorial Defence of Kyiv and takes care of their provision.