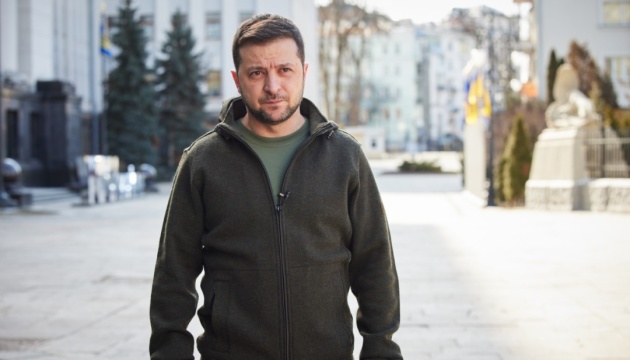 Zelensky indignant at Russia's intentions to send Syrian mercenaries to Ukraine
President of Ukraine Volodymyr Zelensky has said he is indignant at Russia's intentions to involve Syrian mercenaries in the war against Ukraine.
He said this in a video address on the 16th day of the war, an Ukrinform correspondent reported.
Zelensky stressed that this is a patriotic war in Ukraine, the war with a very stubborn enemy who does not pay attention to the thousands of killed people, killed soldiers. The enemy who is now gathering reservists and conscripts all over Russia to throw them into the hell of this war.
"Thugs from Syria. From the country that was destroyed in the same way as the invaders are destroying us now - our Mariupol, our Kharkiv, Okhtyrka, Chernihiv, Volnovakha, Izyum, etc. This is how Russian troops treat Ukrainians. This is how they treat Donbas, Russian-speaking people, as they said. How they shouted to everyone about "protection", which they talked about so much in Moscow. Rockets, air bombs, artillery. And now Syrian mercenaries who do not distinguish at all who speaks what language here, what church people go to, what party people supported. Mercenaries who simply go to kill in a foreign land - in every sense of the word," he said.
As reported, on March 11, Russian Defense Minister Serhiy Shoigu said that about 16,000 "volunteers" from the Middle East are allegedly ready to come and help the so-called LPR/DPR.