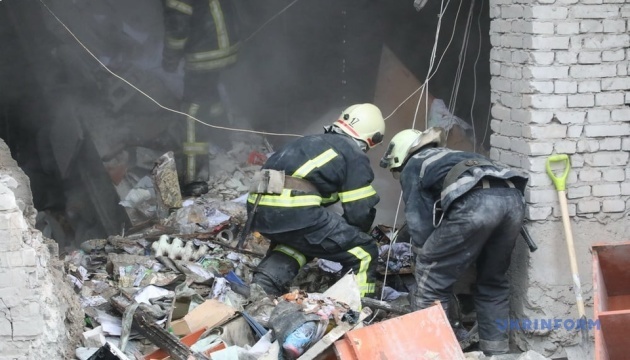 Thirty-nine people killed in Zhytomyr region since onset of war
Since the beginning of the war, 39 people, including four children, have been killed in Zhytomyr region.
"According to official data, since the beginning of the war, Zhytomyr region has lost 39 people: 25 service members, 14 civilians, including 4 small children," Head of the Zhytomyr Regional Military Administration Vitaliy Bunechko posted on Facebook, Ukrinform reports.
In addition, as a result of hostilities, 330 residents of the region received various types of injuries.
On February 24, Russian president Vladimir Putin announced the start of the invasion of Ukraine. Russian troops are shelling and destroying key infrastructure, missiles are hitting houses.
Martial law was imposed in Ukraine and general mobilization was announced.
The Armed Forces of Ukraine, with the support of the entire nation, are courageously resisting aggression.
Ukraine filed a lawsuit against the Russian Federation at the UN International Court of Justice in The Hague.
ol