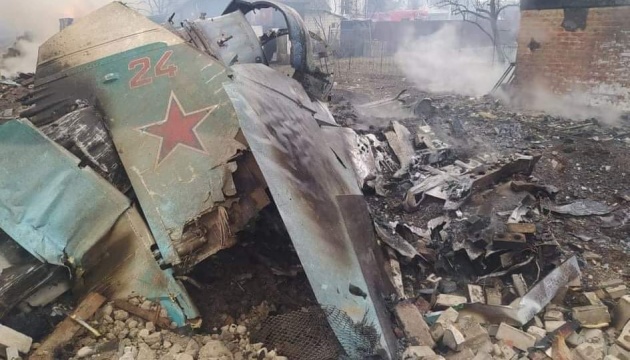 Russia already lost 353 tanks, 57 aircraft, 83 helicopters, over 12,000 soldiers
Russia's total losses in manpower since the beginning of the attack on Ukraine exceed 12,000 people.
"The total enemy's combat losses in manpower from February 24 to March 11 are about more than 12,000 people," the General Staff of the Armed Forces of Ukraine posted on Facebook.
As noted, Russian troops also lost 353 tanks, 1,165 armored combat vehicles, 125 artillery systems, 58 MLRS, 31 air defense units, 57 aircraft, 83 helicopters, 558 vehicles, 3 ships/boats, 60 fuel tanks, and 7 UAVs of operational and tactical level.
At the same time, the enemy's losses over the past day are as follows: 266 people, 18 tanks, 60 armored combat vehicles, 2 artillery systems, 2 MLRS, 2 air defense units, 32 vehicles.
The General Staff added that the data were being updated as the calculation was complicated by the high intensity of hostilities.
ol