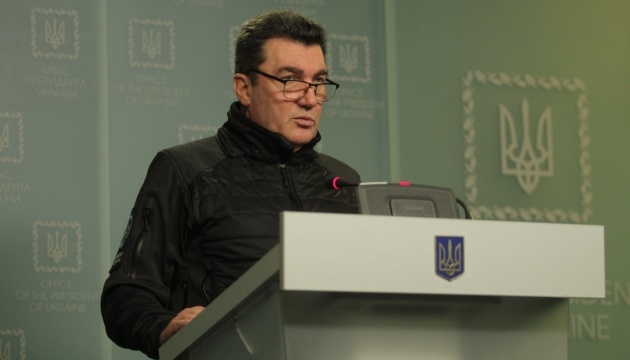 NSDC secretary: Ukraine was preparing for war against Russia, but did not expect attack from Belarus
The Ukrainian authorities were preparing for war against Russia, but they did not expect attacks from Belarus.
The Secretary of the National Security and Defense Council of Ukraine, Oleksiy Danilov, said this on Radio Free Europe/Radio Liberty, according to an Ukrinform correspondent.
He said that Ukraine's military and political leadership began to prepare for war in November 2021. "I always wore civilian clothes, and in November I put on a black uniform - it was a sign that we are preparing [for war]," Danilov said.
He said Ukrainians could not be informed about preparations for the war and its probable beginning in the near future, as this could have contributed to panic and economic decline, which was one of Russia's tactics.
"We clearly understood that this would happen. The only thing I can say is that we did not expect this to happen directly from Belarus. We did not expect such a blow to our back. We did not expect them to go on all fronts. It was a surprise for us," he said.
Danilov clarified that escalation was expected in the Kharkiv, Sumy, Donetsk and Luhansk areas, as well as from the Autonomous Republic of Crimea. "But the fact that they went all over our border, including from Belarus, was an unpleasant thing for us. I confirm this," Danilov said.
On February 24, Russian President Vladimir Putin announced the beginning of the invasion of Ukraine.
On March 9, Mykhailo Podoliak, an adviser to the head of the President's Office, said that more than ten attempts had been made to assassinate Ukrainian President Volodymyr Zelensky during this time.