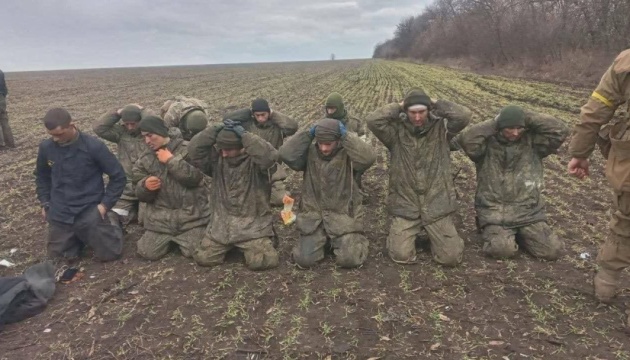 Ukraine official says "thousands" Russian military already captured
Thousands of Russian military servicemen are now in Ukrainian captivity.
That's according to Vadym Denysenko, an advisor to the Minister of Internal Affairs, who spoke with Rada TV, Ukrinform reports.
"I can say that the total number of prisoners of war amounts to thousands. I have no authority to elaborate," the official added.
According to Denisenko, Russian prisoners of war will be held in a single location.
"After that, it is possible that, in accordance with all international conventions, they will be sentenced to contribute to rebuilding Ukraine's infrastructure. They will rebuild what the Russian army has destroyed," said the advisor.
On February 24, on the instructions of President Vladimir Putin, Russia launched a war with Ukraine. For the sixth day in a row, Russian troops have been shelling and destroying key infrastructure, with their missiles aiming including at apartment blocks.
Martial law was imposed in Ukraine and a general mobilization was announced.