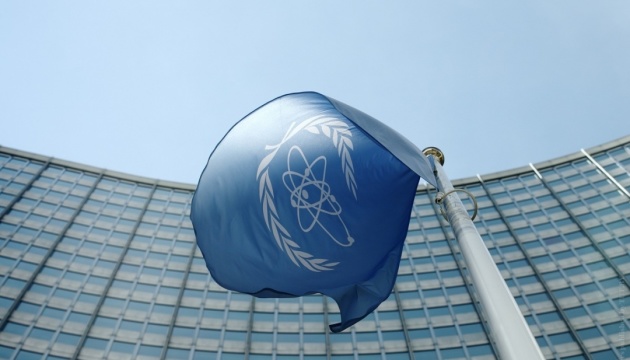 IAEA loses control over systems that monitor nuclear material at Chornobyl, Zaporizhzhia NPPs
The International Atomic Energy Agency (IAEA) has lost remote data transmission from its safeguards systems installed to monitor nuclear material at the Chornobyl and Zaporizhzhia nuclear power plants.
Ukrinform reports this with reference to the IAEA website.
"IAEA in recent days had lost remote data transmission from its safeguards systems installed to monitor nuclear material at the Chornobyl NPP and another Ukrainian nuclear power plant now controlled by Russian forces, the Zaporizhzhia NPP," the agency said.
IAEA Director General Rafael Mariano Grossi said he was concerned about the sudden interruption of such data flows to the IAEA's Vienna headquarters from the two sites, where large amounts of nuclear material are present in the form of spent or fresh nuclear fuel and other types of nuclear material.
It is noted that the reason for the disruption in the transmission of safeguards data was not immediately clear. The IAEA continues to receive such data from other nuclear facilities in Ukraine, including the three other nuclear power plants.
"The remote transmission of data from IAEA safeguards equipment located at nuclear sites around the world is an important component of our safeguards implementation, in Ukraine and globally. Such systems are installed in several facilities in Ukraine, including all nuclear power plants, and enable us to monitor nuclear material and activities at these sites when our inspectors are not present," the director general said.
He stressed that even though technical features were in place to ensure that the data was stored locally, the storage capacity as well as the operational status of the monitoring systems remained uncertain.
In addition, through safeguards technical measures the IAEA verifies that countries are honouring their international legal obligations to use nuclear material and technology only for peaceful purposes.
Regarding the status of Ukraine's operational nuclear power plants, the regulator said eight of the country's 15 reactors remained operating, including two at the Zaporizhzhia NPP. Radiation levels at the sites were normal, it said.
It is noted that Director General Grossi said he will travel to Antalya on March 10 at the invitation of Turkish Foreign Minister Mevlüt Çavuşoğlu. "In meetings there, I hope to make progress on the urgent issue of ensuring the safety and security of Ukraine's nuclear facilities. We need to act now," he said.
As reported, Zaporizhzhia NPP has been under the control of the Russian army since March 4. The enemy captured the Chornobyl zone on February 24.