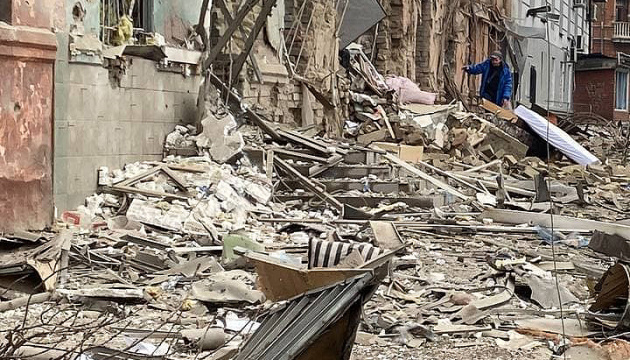 Air attack on Mariupol: enemy destroys maternity hospital in city center
A Russian air strike on Mariupol has destroyed a maternity hospital, a hospital as well as children's and therapeutic departments.
According to Ukrinform, the head of the Donetsk regional military administration, Pavlo Kyrylenko, announced this on Facebook.
"A Russian pilot, who probably doesn't shy away from calling himself a man, has just pressed the trigger again, knowing exactly what the bomb will strike. Russians! You have not just crossed the line of unacceptable relations between states and peoples. You have crossed the line of humanity. Stop calling yourself human!" Kyrylenko said.