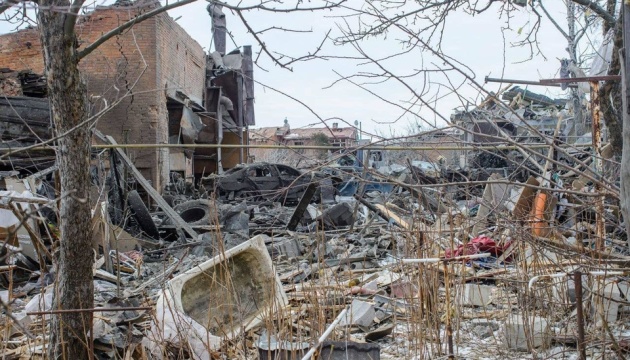 Russian bombs kill dozens of people in Sumy region in one day
Dozens of people, including three children, were killed in the Russian bombardment of Sumy region on March 8.
"Sumy region. Three bombs in one evening ... It was a terrible night. The first bomb hit the apartment blocks in Sumy. This can rightly be called a massacre because one bomb killed 22 people. Russian troops launched an air strike on the residential sector of Sumy. The bomb flew to a private house on Romenska Street and completely destroyed it. There were nine people in the house, all of whom died. Six houses were completely destroyed. About two dozen neighboring houses were partially destroyed," Head of Sumy Regional Military Administration Dmytro Zhyvytskyy posted on Telegram.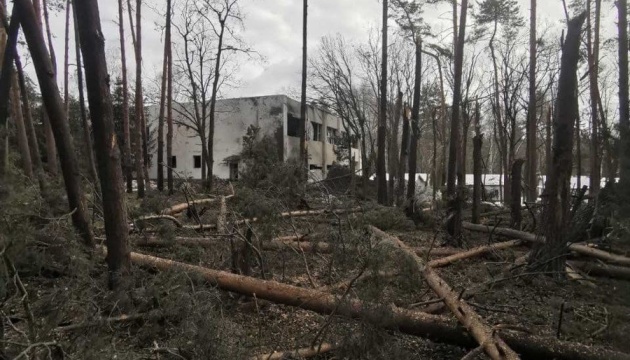 He added that three children were among the 22 people killed. Initially, two were reported, but today rescuers pulled the boy's body out from the rubble. All children are from the same family. Eight more people, including a five-year-old girl, were injured.
The second bomb of the Russian aviation hit the apartment block in the village of Bytytsya. One person died and another one was injured.
The Russians dropped the third bomb on a recreation center. Fortunately, no one was killed, but four people were injured.
On February 24, Russian president Putin launched a large-scale invasion of Ukraine. Russian troops kill civilians, shell and destroy key infrastructure, and missiles hit Ukrainians' homes.
President of Ukraine Volodymyr Zelensky signed a decree on general mobilization.
Ukraine officially filed a lawsuit against the Russian Federation at the UN International Court of Justice in The Hague.
ol