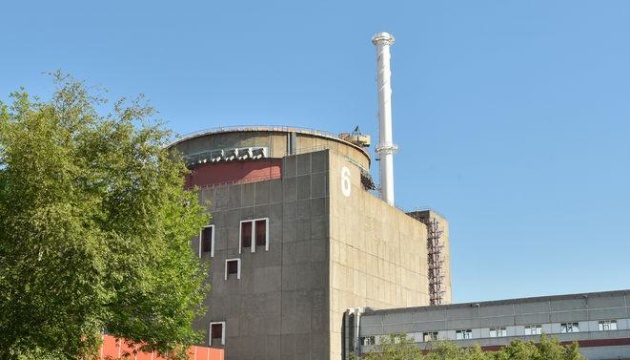 Russia preparing provocation at Zaporizhia NPP - Galushchenko
Russian occupiers are preparing a provocation at the Zaporizhia Nuclear Power Plant, and the plant's personnel are being tortured.
According to Ukrinform, Ukrainian Energy Minister German Galushchenko announced this on Facebook.
"Personnel of the Zaporizhia nuclear power plant captured by Russians are being tortured. Moreover, according to our information, the occupiers' forces forced the plant's management to record an appeal, which they are planning to use for propaganda purposes," Galushchenko said.
He noted that Russia's propaganda machine will create another fake that will be demonstrated to its citizens and the international community to justify their own crimes.
The minister stressed that plant employees have been held hostage for four days. "There about 500 Russian soldiers and 50 pieces of heavy equipment at the plant. The plant's employees are physically and psychologically exhausted," he added.
Galushchenko called on international partners to take all measures to ban hostilities around nuclear power plants, withdraw Russian troops from captured nuclear facilities and close the skies over Ukraine.
"An accident at a nuclear power plant due to the use of weapons by the Russians will lead to a catastrophe of European scale. The responsibility for this will lie entirely on Russia. If that happens, Europeans will have to change the comfort of their homes to radiation shelters. We must end Russia's nuclear terrorism together. This must be done now, before it is too late," the minister said.
As reported, Zaporizhia Nuclear Power Plant has been under the control of the Russian army since March 4. The enemy captured the Chornobyl zone on February 24.
The war with Russian invaders has been going on in Ukraine since February 24.