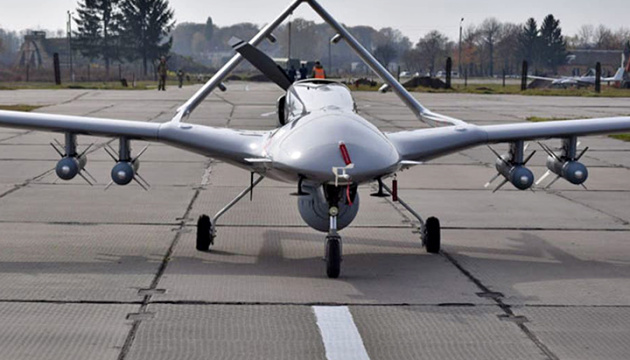 Ukraine Army uses Bayraktars to stop four enemy columns in Sumy region
In the Sumy region, the Ukrainian Armed Forces stopped four columns of enemy vehicles using Bayraktar combat drones.
The head of the Sumy regional military administration, Dmytro Zhyvytskyi, published photos of the destroyed columns of the Russian military equipment on Telegram.
"Whoever came to our land with the war will die on it! This is what the columns of enemy equipment destroyed by a Bayraktar drone look like. Glory to the Armed Forces of Ukraine and all those involved!" Zhyvytskyi wrote.
According to him, the region received support from the Armed Forces of Ukraine last night in the form of bombing by Bayraktars. As a result, four large columns of armored vehicles moving through the region, most of them moving towards Sumy, were stopped.
On February 24, Russian President Vladimir Putin announced the beginning of the invasion of Ukraine. Russian troops have been shelling and destroying key infrastructure and residential areas of Ukrainian cities and villages using artillery, multiple launch rocket systems and ballistic missiles.
Martial law was imposed in Ukraine and general mobilization was announced.
Ukraine filed a lawsuit against the Russian Federation to the International Court of Justice in The Hague.