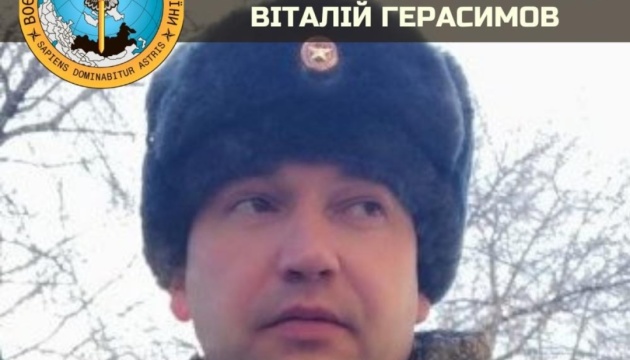 Another Russian general liquidated in Ukraine
Major General Vitaliy Gerasimov, Chief of Staff of Russia's 41st army, was killed in action on the outskirts of Kharkiv, a major city in Ukraine's east that is being attacked by Russian invaders.
That's according to the Main Intelligence Directorate of the Ministry of Defense of Ukraine, Ukrinform reports citing the agency's press service.
"Another loss among the invading army's senior command. During a battle near Kharkiv, Vitaly Gerasimov, a Russian senior military commander, major general, chief of staff and first deputy commander of the 41st army of Russia's Central Military District, was killed. A number of other Russian senior officers were also killed and wounded," the statement said.
It is noted that Vitaly Gerasimov took part in the second Chechen war and Russia's military operation in Syria. He is also known to have received from the government a medal of the "return of Crimea."
Intercepted calls also proved significant issues with communication among the invading army units, as well as with the evacuation of their defeated forces.