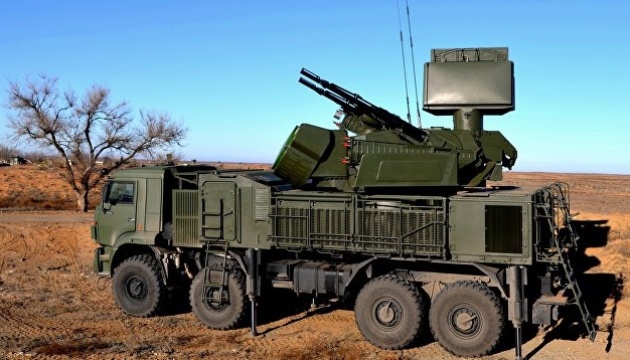 Ukraine Army captures third Pantsir-S1 system
The Armed Forces of Ukraine have captured the third Russian self-propelled missile and anti-aircraft artillery system, Pantsir-S1.
The relevant statement was made by Mykolaiv Regional Military Administration Head Vitalii Kim on Telegram, an Ukrinform correspondent reports.
"Over 10 days since the war started, the third Pantsir system has been neutralized. Now we will destroy it," Kim said.
According to the Center for Strategic Communications and Information Security, the export price of such system is up to $20 million.
A reminder that, on February 24, 2022, Russian President Vladimir Putin initiated a full-scale invasion of Ukraine, starting a war. The Russian military are shelling and destroying the key infrastructure facilities, launching missile strikes on residential districts in Ukrainian cities and villages.
Photo: illustrative
mk